Subscription Management and Feature Toggling
As part of our release (updated September 2023) we have created a new feature called "Subscriptions", which you can navigate as below:
Navigation pane >> Subscriptions >> Click on Subscriptions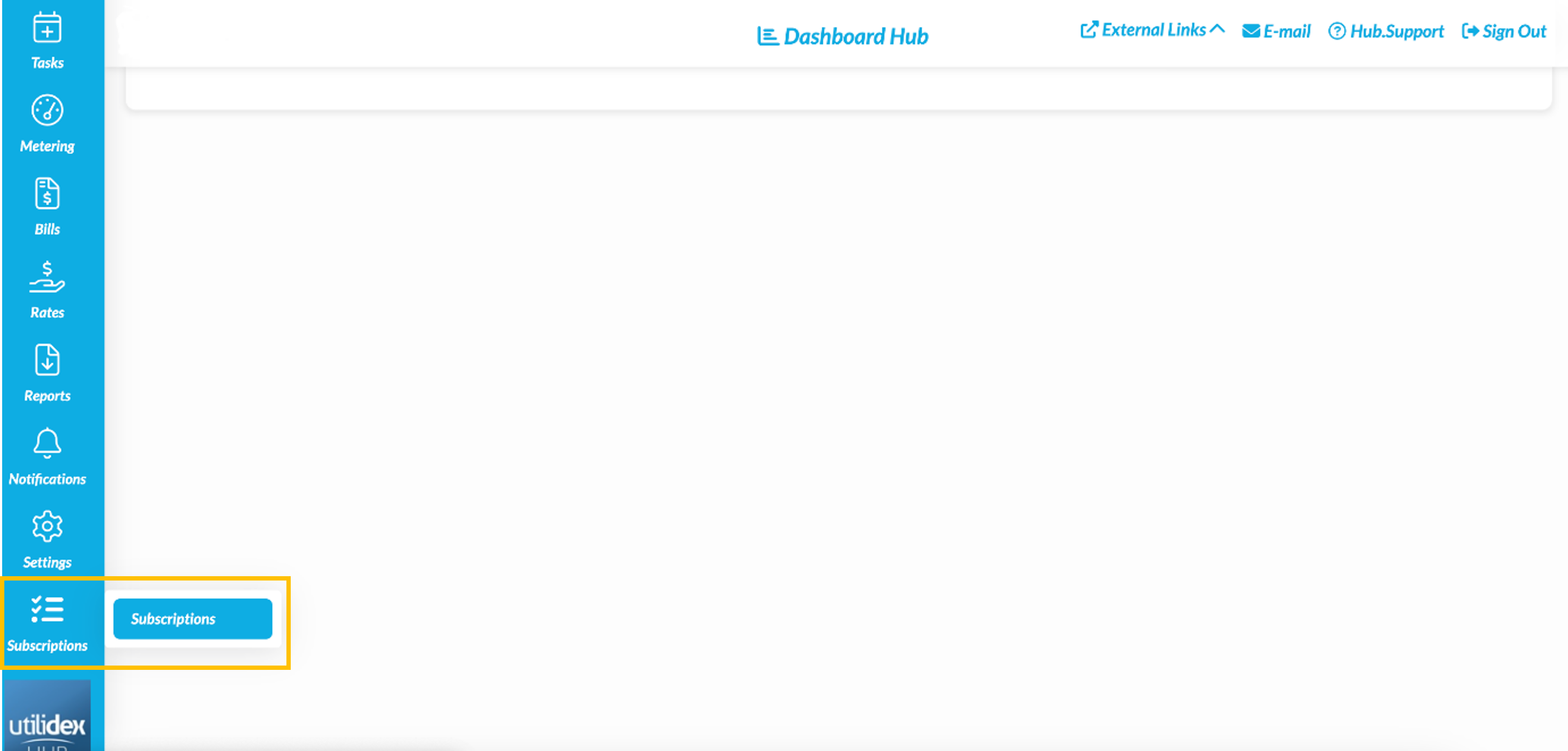 Once you have clicked on Subscriptions, you will find a new screen, like the below: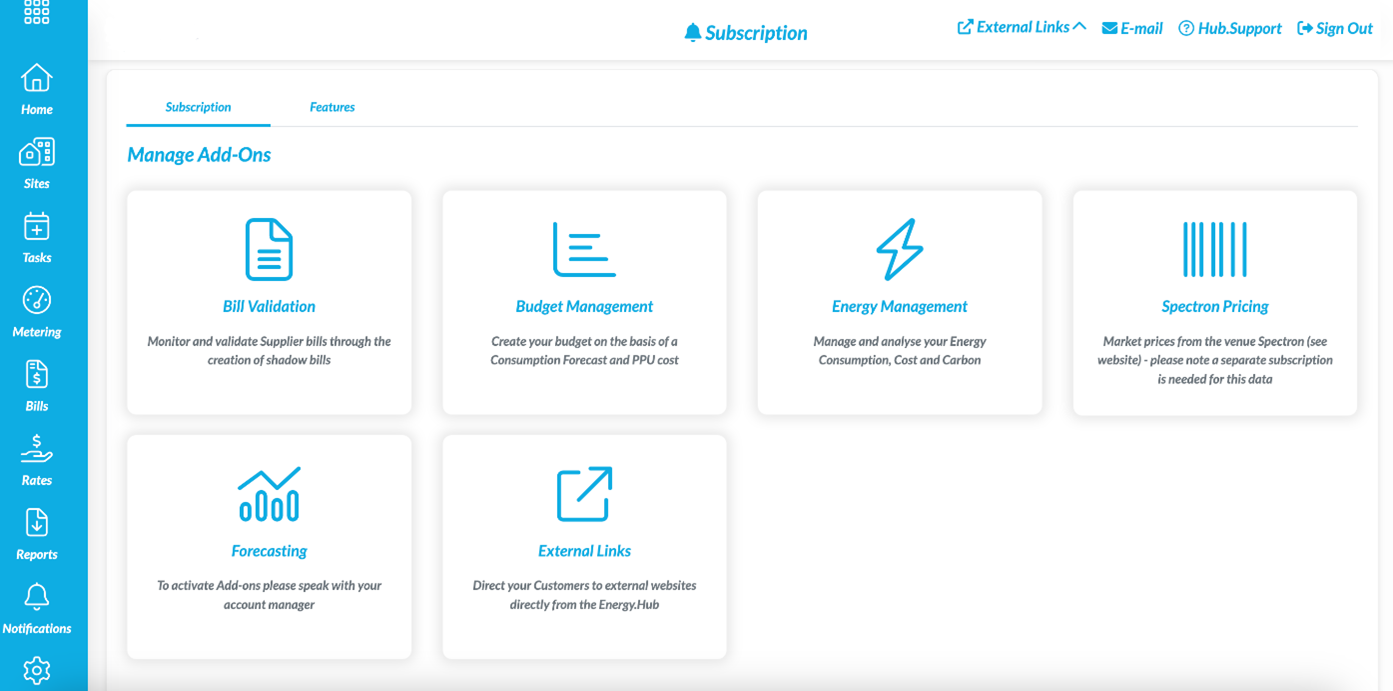 Subscriptions
This screen allows you to view the modules you have subscribed to with Utilidex, in addition to the other modules that may be available to you. If you have enquiries about any other modules, please contact your Account Manager who can talk you through your options.
Please note: the modules that you are currently subscribed to will be bright in colour and those that you're unsubscribed to will be visible, but lighter/grey in colour.
Features
If you select Features (next to Subscriptions tab), this will give you access and ability to select which features you wish to have on or off for users of your platform. This will show all new features and developments Utilidex has released.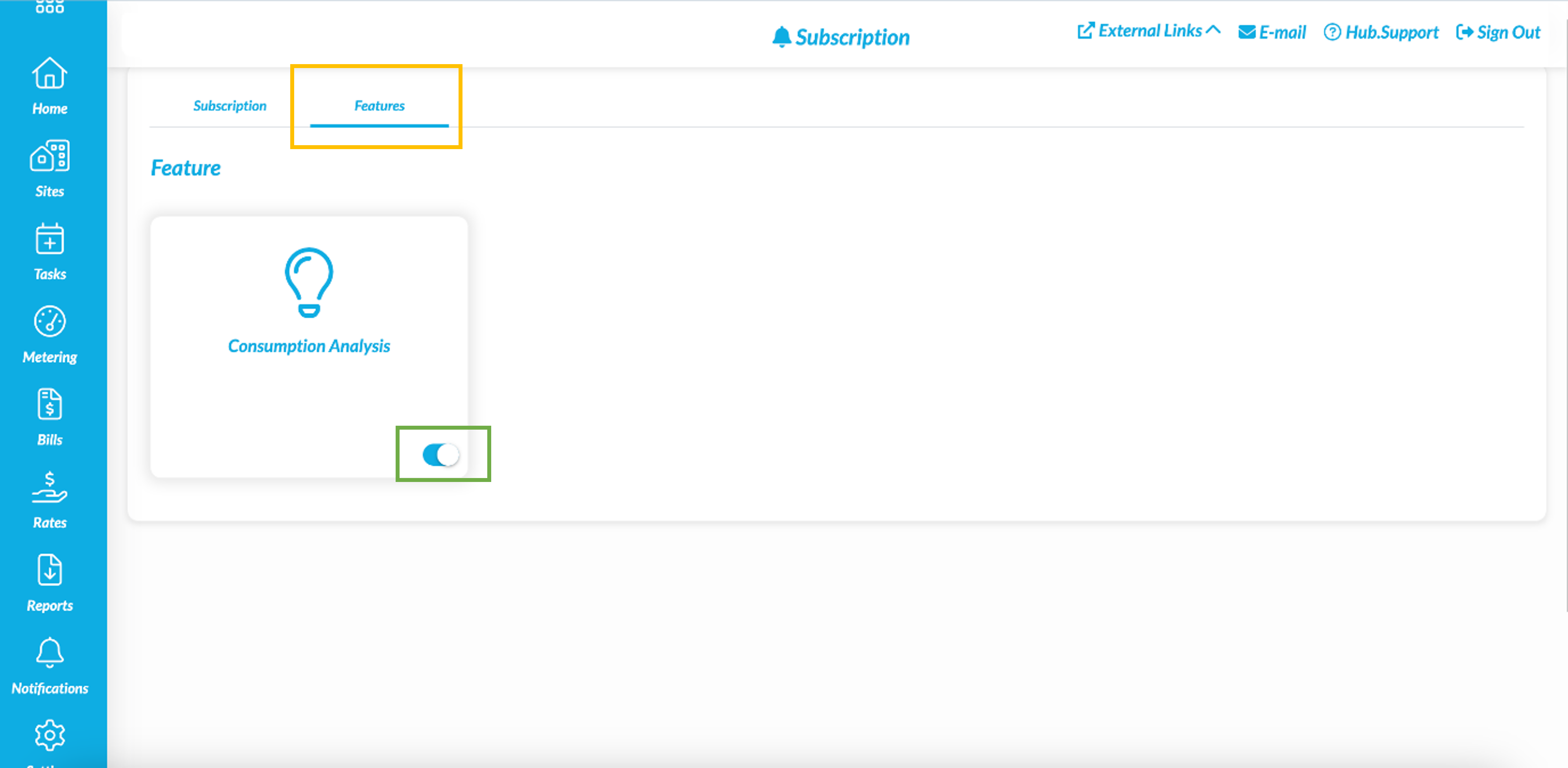 The purpose for this is to enable you the freedom to select which new features being introduced by Utilidex you wish to use or not.
When a feature is toggled on (like in the example above), you'll notice the coloured button to the right-hand side. To toggle off, shift the button to the left-hand side, and you'll notice that the button and icon for the feature will be grey.