Adding groups and custom fields, before you start adding sites
At the time of setting up your product, there are two important choices to make.  Do you want to enable groups, and do you need any custom fields? You can request to enable groups from your account manager upon product set up. This will then be displayed in the Add-ons section within the Company Settings.
Navigate Settings >> My Company >> Company >> ADD ONS tab.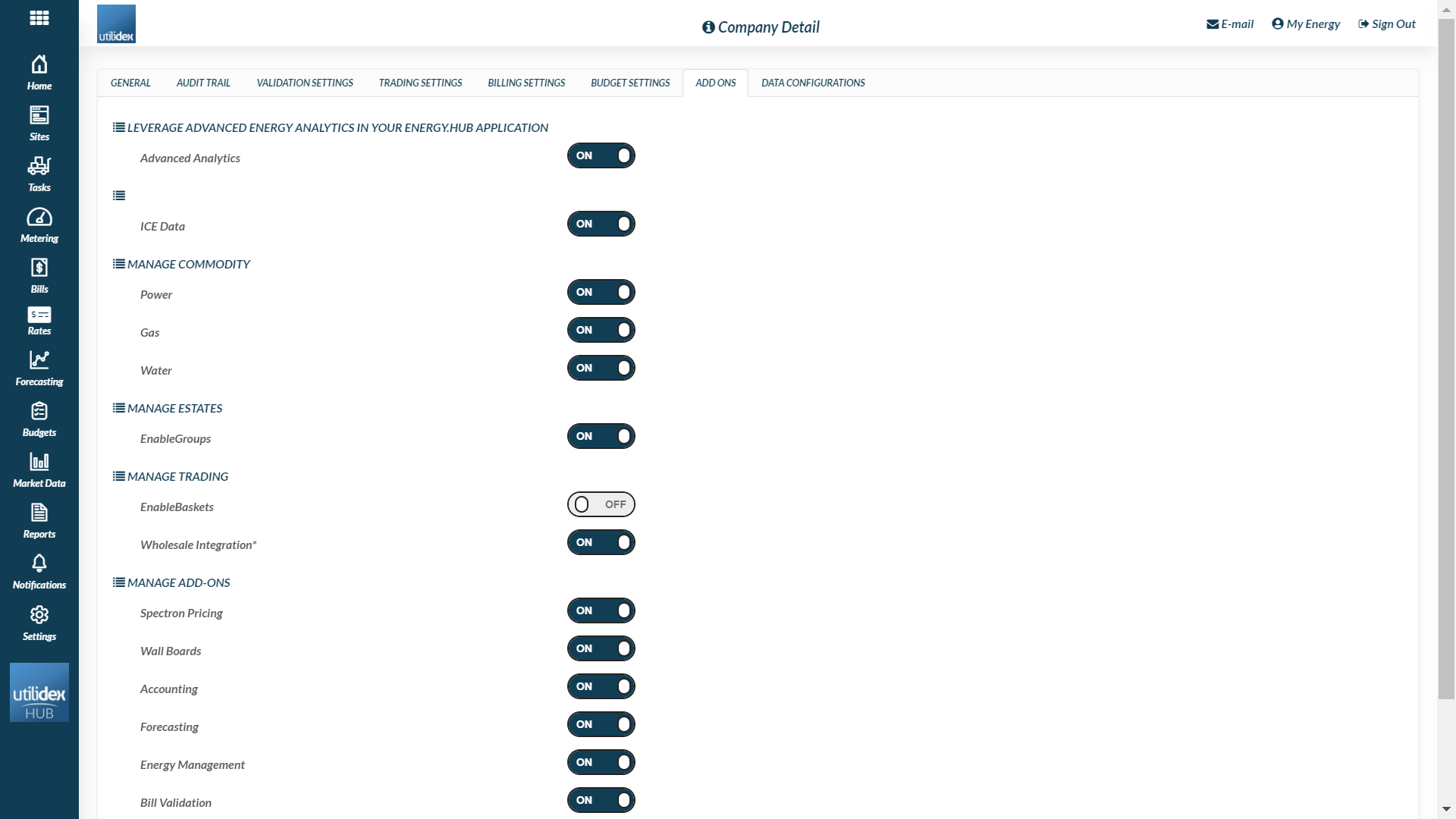 Groups are useful if you wish to combine different sites together.  Or if you want to grant access to other users, based on groups.  For more information on managing user access via groups see Data Settings and User Management.
In addition to enabling groups, you could add additional Custom Fields.  Most companies have their own specific data elements (Cost Codes, Site Codes etc) which are unique to their own company.  The hub allows you to add these custom data elements, and then display them on your Site Management form, and also in certain reports.
Navigate to Settings >> My Company >> Company >> DATA CONFIGURATIONS.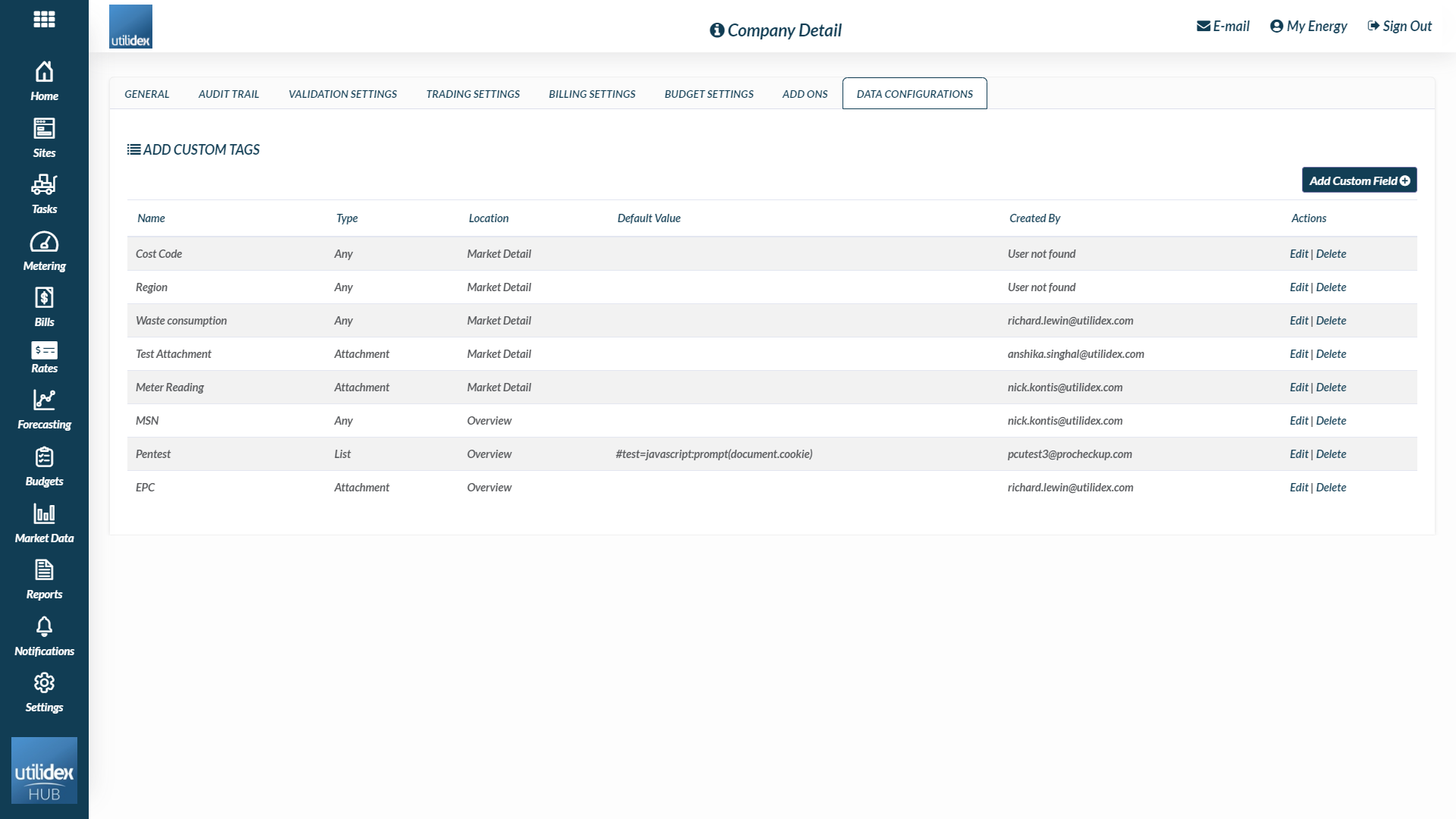 Once on the screen, if you select Add Custom Fields and enter the key information:
Name
Location on the Site Forms
Type (List, or single value)
List Options and finally
Default Value.