Within the Hub, you can decide to close or terminate a specific site. You can do this for single sites or in bulk.
To terminate a single site you can navigate to Sites >> View Site List >> Select a Site >> Service tab >> Market Connection Details. Here you have the option to Close/de-energise the meter under the Action column as shown below. Please note that you have to unlock the screen before performing any changes. After you select Close/De-energise, you will have to choose the connection end date and then save the changes.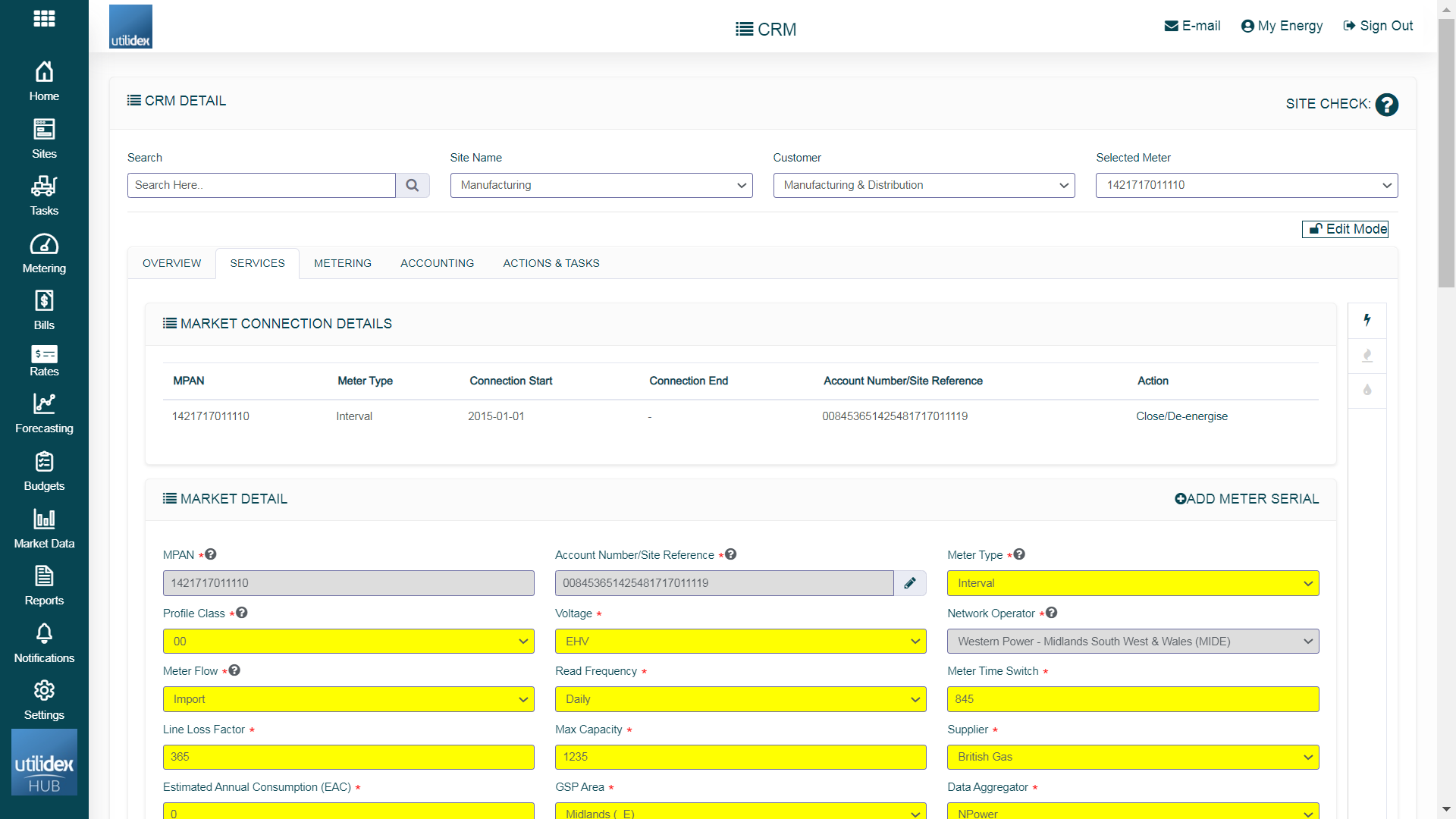 You can also decide to terminate sites in bulk navigating to Sites >> Multiple Site Entry >> Download the Data >> Add a connection end date for the sites you want to terminate >> re-upload the updated spreadsheet.