The Site Wizard workflow brings together all portfolio management workflows the customer can perform.  In addition to providing guided workflows, you can rest assured that that any portfolio changes generated through the Site Wizard will require approval before being pushed to the live system.  There are 2 key parts to the Site Wizard and they are the following:
Selecting a workflow and submitting change for approval
Tracking Changes as a customer or as an admin
In this manual, we will cover the process as both a customer and an admin user.  The first step before any user can action this, is for the admin user to enable the workflow under the user management section, see below: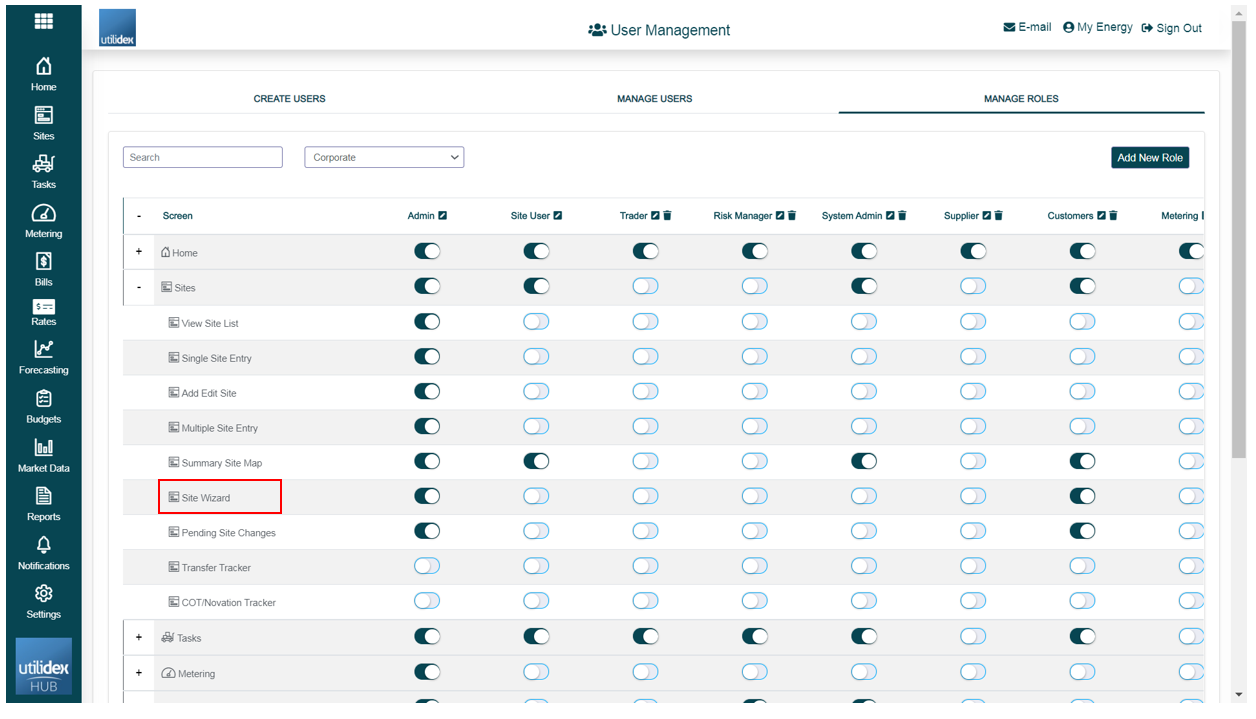 Once this is enabled in the user management, the customers will be able to login and submit their portfolio changes for approval.
Please note that the functionality within this screen is limited to end customers.  If the admin wishes to use these workflows, they will still need to approve them using the Transfer & Novation Tracker screens.
Customer workflow
Navigate to Sites >> Site Wizard.
Within the Site Wizard, customers can submit 1 of 5 key portfolio changes for approval:
Site Addition (Bulk Template
Site Addition (Without Transfer)
Site Addition (Transfer)
Novation
Change of Tenancy (External)
Please see "Site Addition" and "Novations or COTs" sections for more details on how to complete each portfolio change workflow.