Promote your organisations progress with real-time data using the shareable link
You can now generate a link under any Analytics Dashboard to share with your organisations internal tools or external partners to give a transparent view of your consumption or publicly promote your carbon achievements.  
You can generate the link by clicking the Actions Tab in the far right-hand corner and choosing Generate Link. A pop up window will appear where you will be able to choose how long you would like the link to be available for. The default is 90 days but you can choose up to 365 days.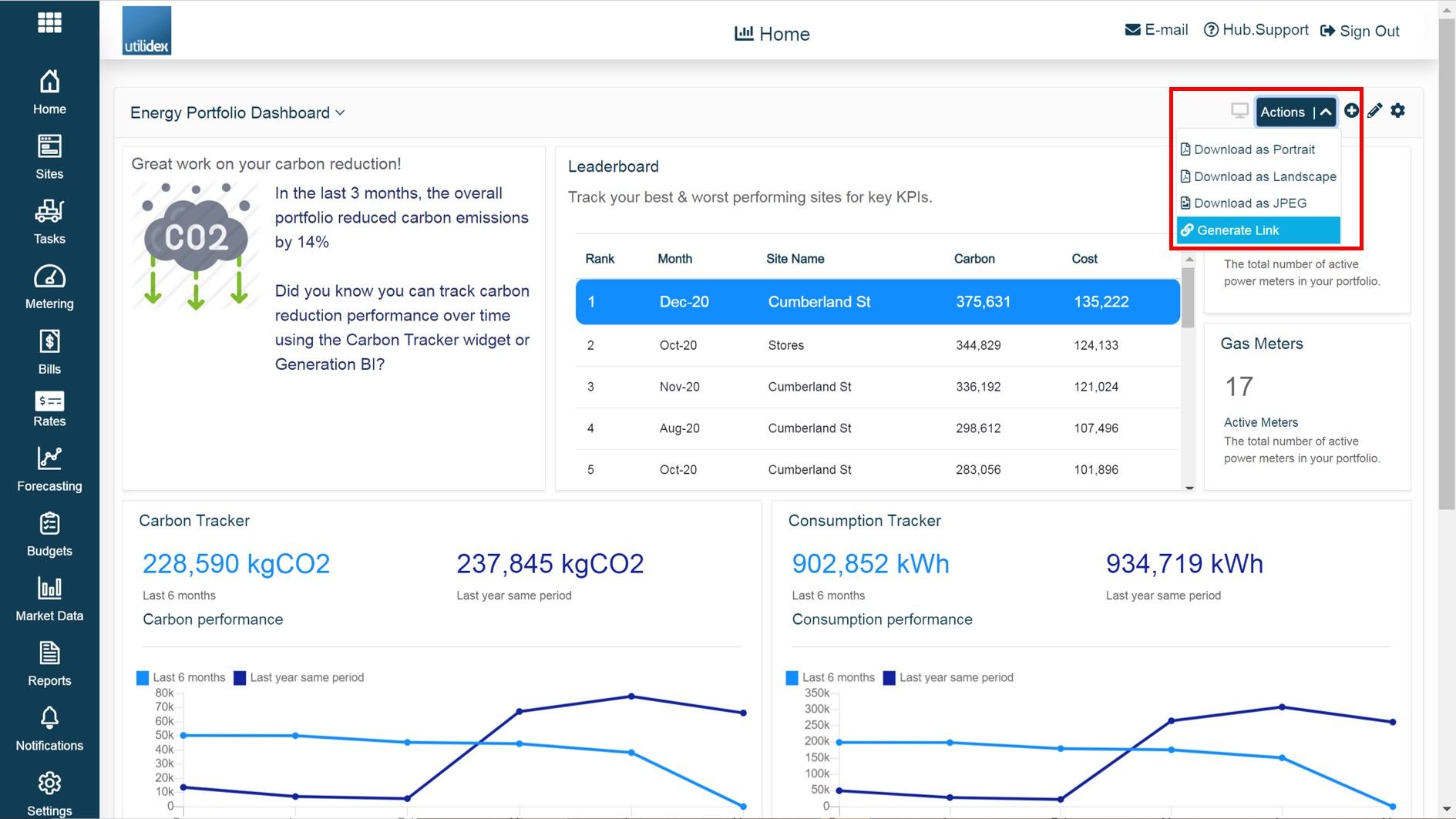 Clicking Generate will opt another pop up window where you can Extend the days, Copy the link or Delete the link. Pressing the icon to copy the link will copy the link's URL to your clipboard. You can share this URL link with any external users, your website, and even social media platforms such as Yammer or LinkedIn (the possibilities are endless!).
Anybody with the link will be able to safely see the real-time data and hover over the graphs to see the actual numbers that are captured in the dashboard. This link does not allow anyone with access to change any information so no data can be altered or deleted. Once you generate a link, you will see a Blue Icon on the dashboard screen to indicate the dashboard has an active link.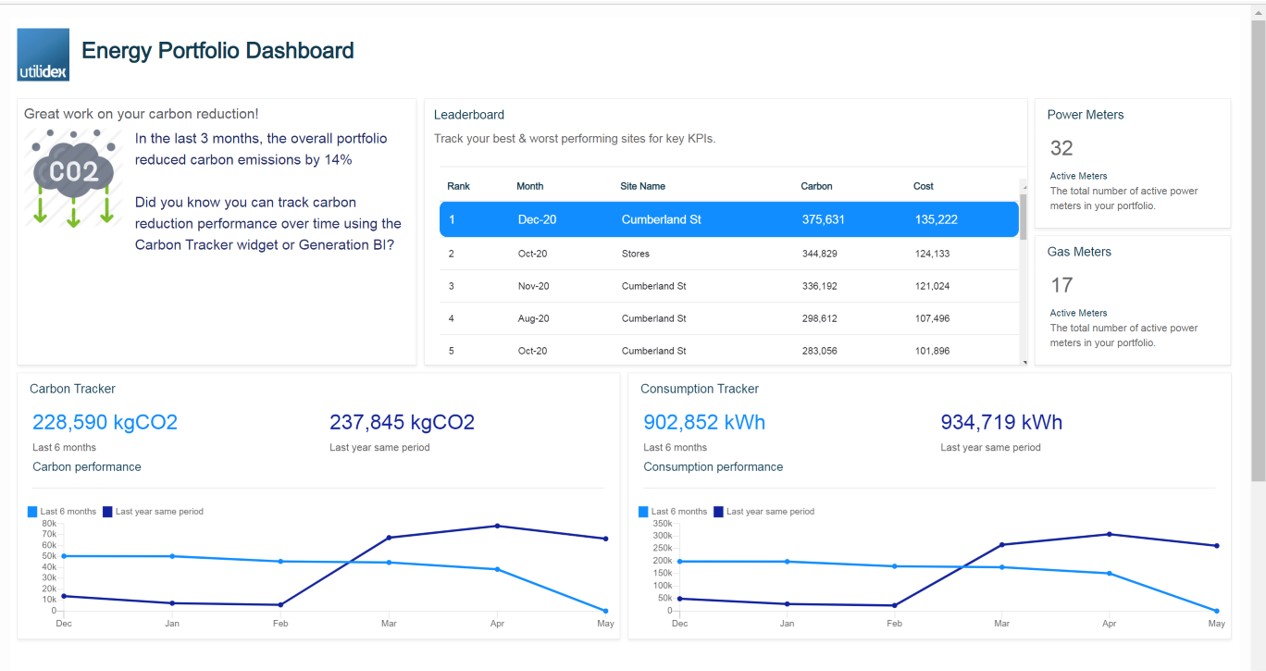 This dashboard was generated by the shareable link.
Share Dashboards as PDF & Image
You can now share your dashboards with your connections, by simply downloading this as PDF or image!  You can now download your dashboards as PDF or Image, ready to be sent through email or shared within your intranet.  Simply click on Actions on the top right corner of the dashboard and decide if you want to download the dashboard a Portrait PDF, Landscape PDF or Image.  Please see below the examples.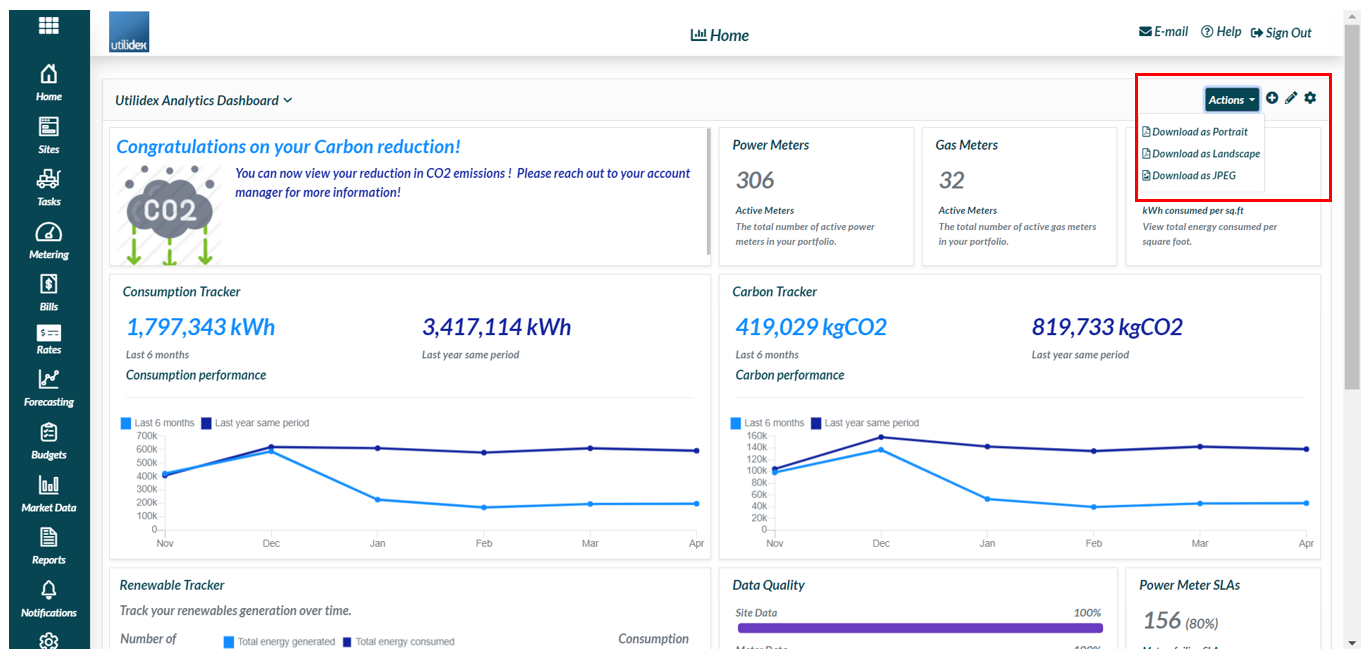 Download Dashboard as PDF
When you choose to download the dashboard as a portrait PDF, the system will automatically export your dashboard in a PDF.  All the widgets present in your dashboard at the moment of the download, will be present in the document.  Please see below the common characteristics of the PDF will have:
The title of the PDF will be: [Your company name] Newsletter
Date of the download
A brief description as follows: "Please see below the overview of the [your company name] [dashboard name] created for you by Utilidex. We think this dashboard contains useful information on your portfolio, we'd love to hear your thoughts!
Your company logo
Your company theme
Please see below an example of the portrait and landscape version of the PDF.