Once you have submitted the portfolio changes, you can track them using the pending site changes screen.  As a customer, you may be requested to update or provide additional data before it is approved and pushed to live.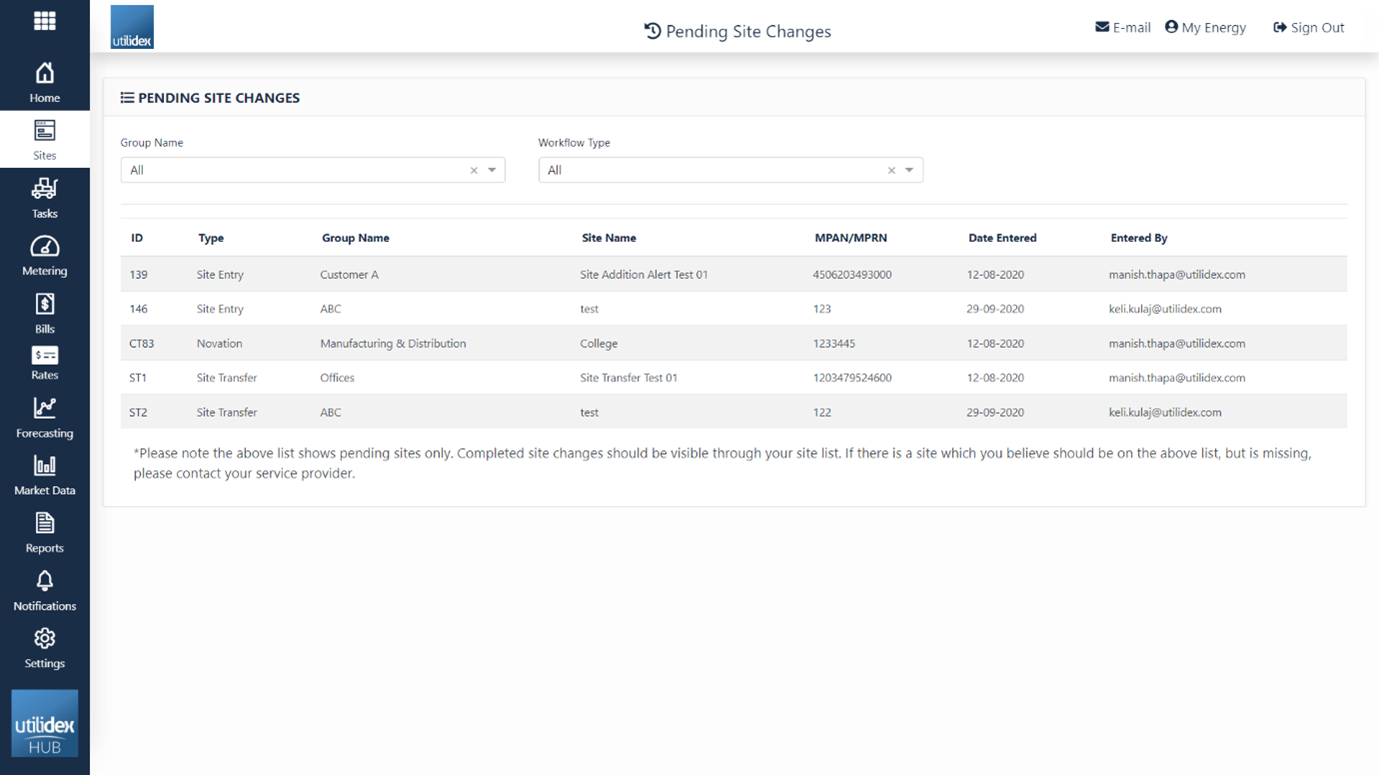 Admin Workflow
As an admin, the workflow is adjusted to cater for the portfolio changes submitted by the customer.  This means that an admin user will be in charge of reviewing and approving if the portfolio changes are ready for the live system.  This comes in 2 trackers:
Transfer Tracker
Novation/COT Tracker
Both of these will allow admin users to review the changes submitted for each and provide additional information or send back requesting more data.  On each of these tools, we have included a status to help users identify is something is new, in progress/pending or completed.  You can use the different tabs on the screen to filter the data accordingly.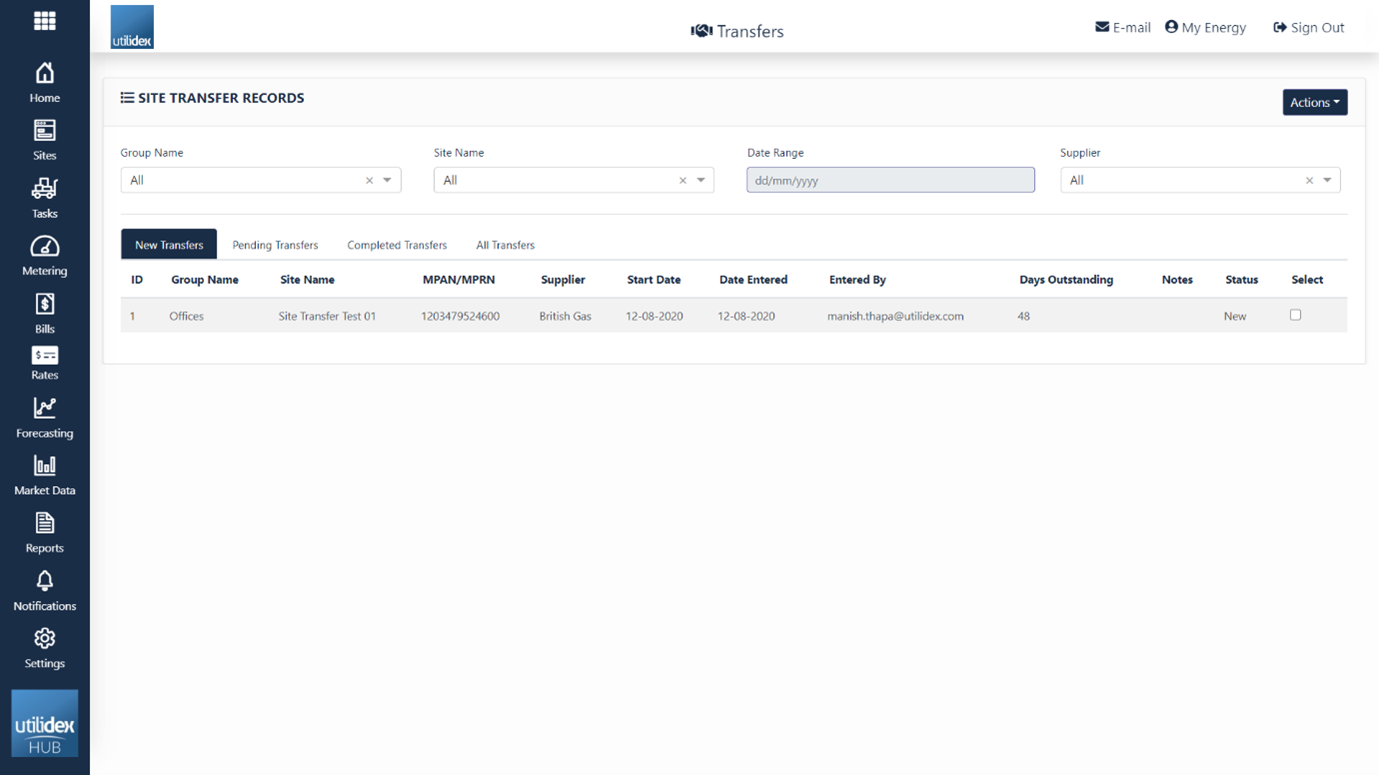 For Novations or Changes of Tenancy, the process remains the same to allow admin users to review and/or edit the data before pushing to live. In this page you can review New, Pending, or All COT/Novations.