The Energy Hub allows you to modify settings that are specific to your business organisations. They allow you to control a number of things including your company details and settings, your customer contacts, groups and your suppliers.
These include the company details and details of the contacts in your customer organisations. If your company is divided into business units/groups, please ask the Utilidex support team to enable this.
Company
The company name, audit trail, bill validation settings, trading settings, billing settings, budget settings, add-ons and data configurations can all be viewed and updated within these screens.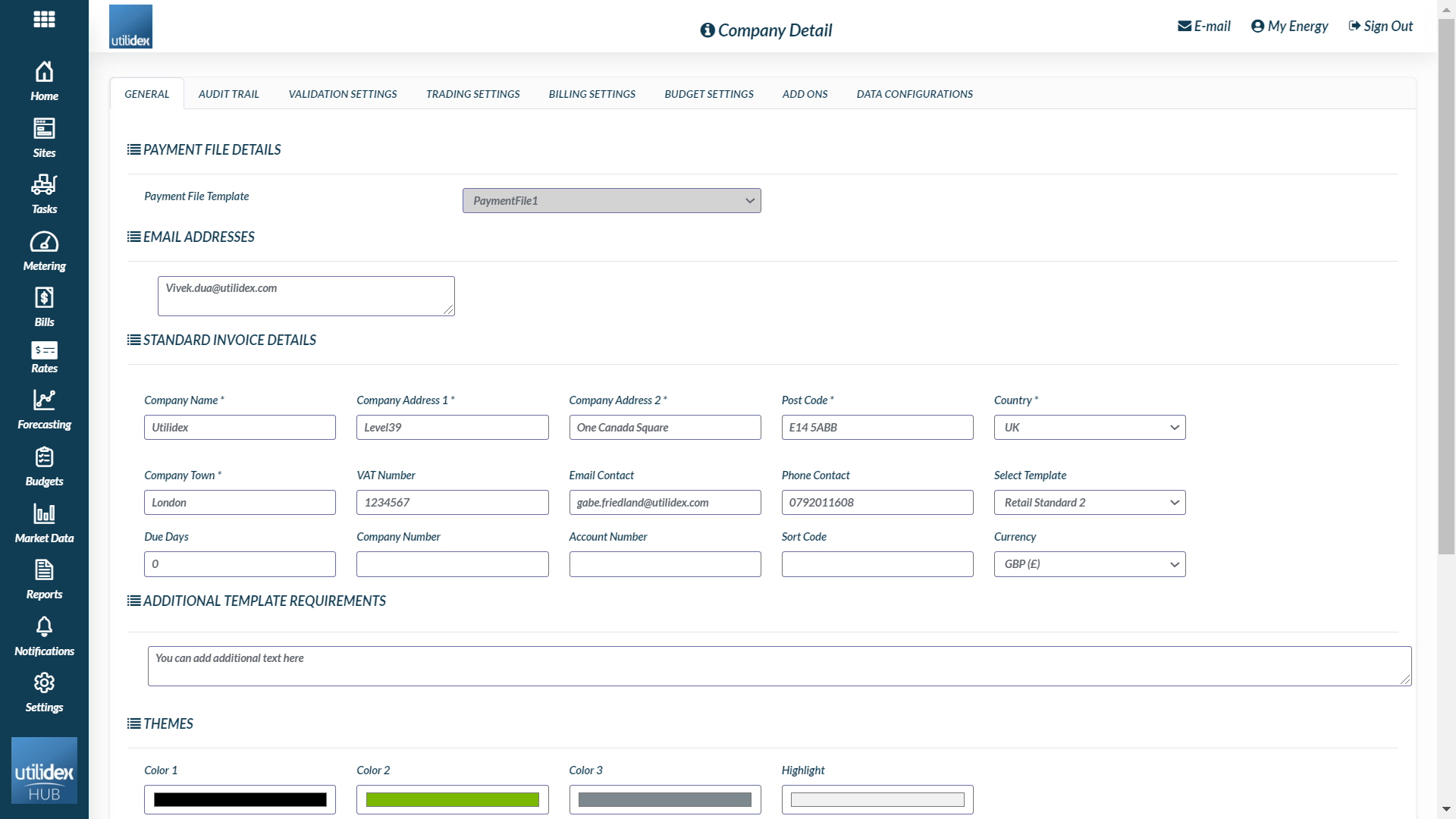 Theme
You have the ability to change the aesthetics of your Energy Hub to match your organisations colour scheme. You can upload your companies logo and colour scheme by either choosing a colour or entering the colour code.
You can also change the theme on the Power BIs, which includes choosing the Font Type, Table background and data colours.
Once changes are made, ensure you select Save for the changes to take place:

Contact Manager
This screen allows you to add contacts directly when processing your Change of Tenancies.
To add a new contact manager, navigate to Add New Contact and enter the Commodity, Role, Company Name, Type and email.