Whilst the Energy Hub automatically checks for data directly from your metering suppliers, it also provides functionality to manually upload metering data. This can be a useful tool if metering gaps are apparent or if new meters are added and you need to upload metering histories.
The metering up-loader can be found by navigating to Metering >> View Heatmap. In the quick tools menu on the right hand side of the screen you need to select Upload Historical Meter data. Within this screen you can choose the commodity data you wish to upload, and the download the metering data template. You will then have to populate the excel file shown below with the historical meter data and re-upload the completed file.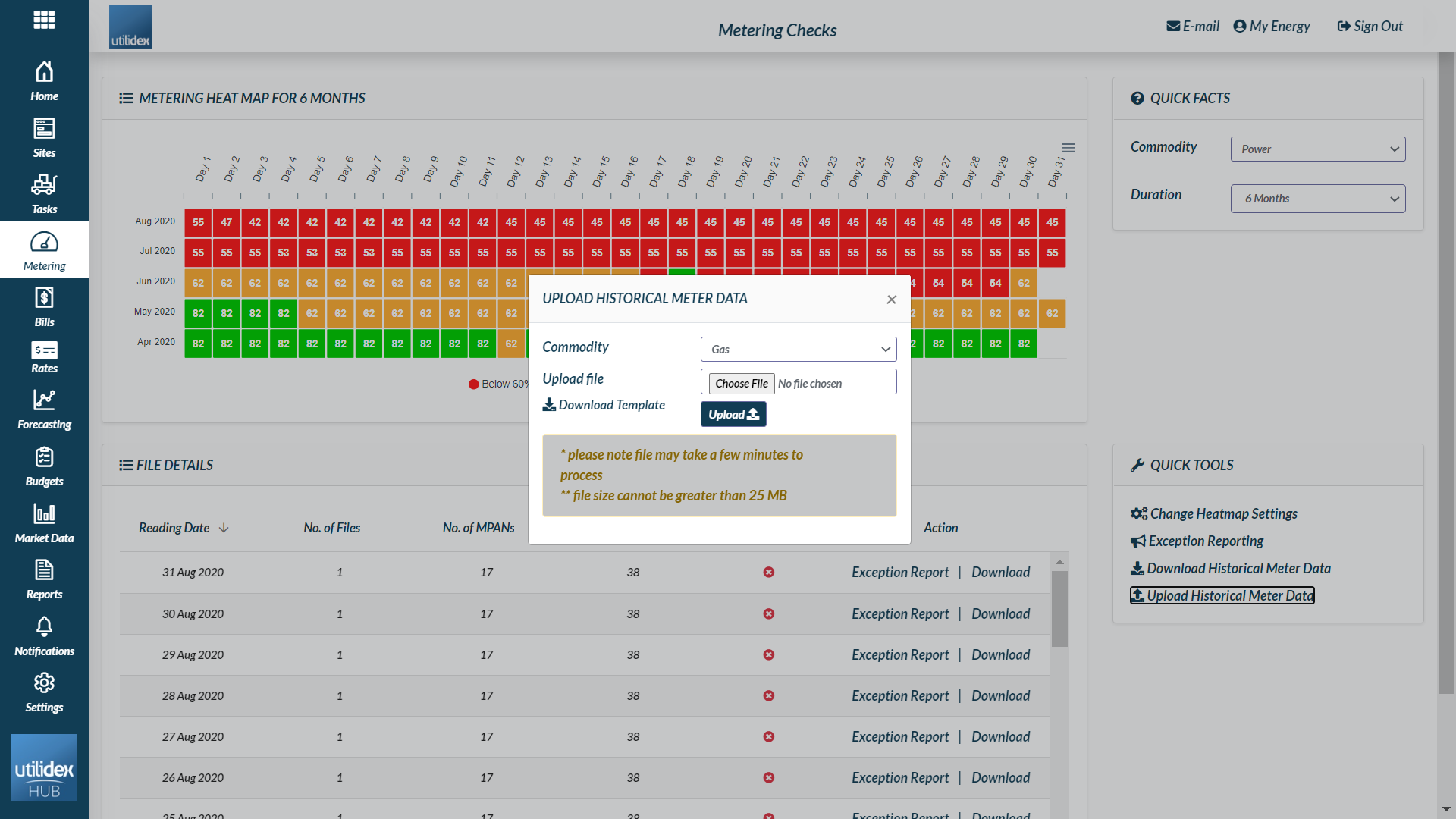 Below you can see the example template you will need to download if you wish to upload new HH consumption data.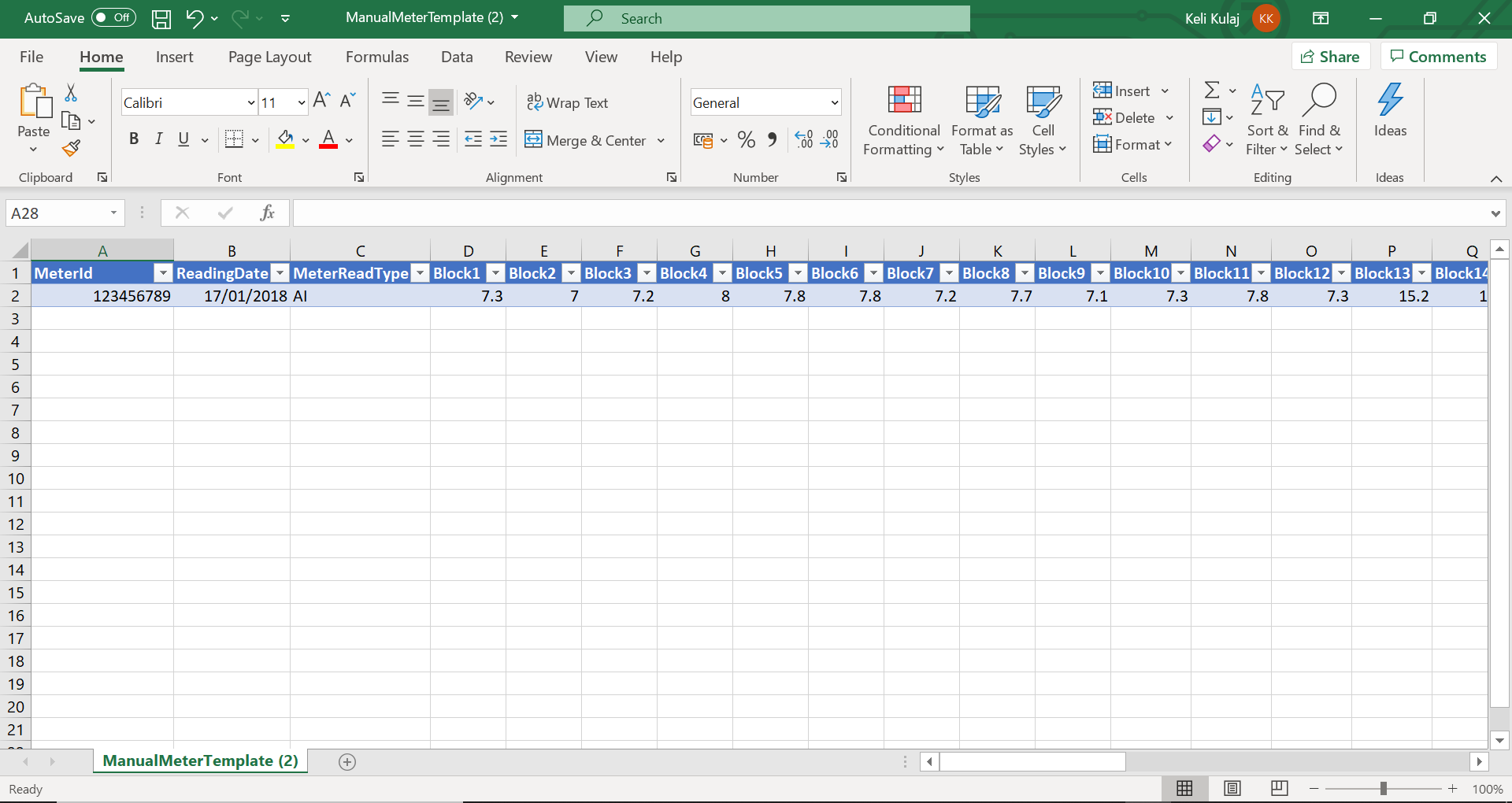 Top tips for uploading your data successfully:
Always use the template available for download as shown above. Older versions of the template may not load.
You must save the file format as .csv for the upload
Double check you have input the data under the appropriate column headers
Please note that the date format must be entered as DD/MM/YYYY
Make sure that the MPAN number is showing as in Number format with no decimal places (Excel likes to format MPANS as Scientific, i.e. 1.01E+12) before saving as a .csv file
Save your file name as something meaningful (ex. Site 5 HH data July 2017), as you will be able to see the file processed in your metering audit page
Finally you will need to upload your meter data by selecting the file and using the Upload File button.
Important: the maximum file size that the manual metering uploader can handle is 25 MB, which equates to approximately 120-125k records. An error message will appear if you exceed this.