You can view your site list and search for your sites via the Site Analysis screen shown below. Navigate to Sites > View Site List. 
You can search for specific sites or categories in the Search bar or you can filter by a specific column. The following columns will be mandatory when viewing the Site Analysis screen:
Optimise Navigation
Group
MPAN/MPRN/SPID
Site Name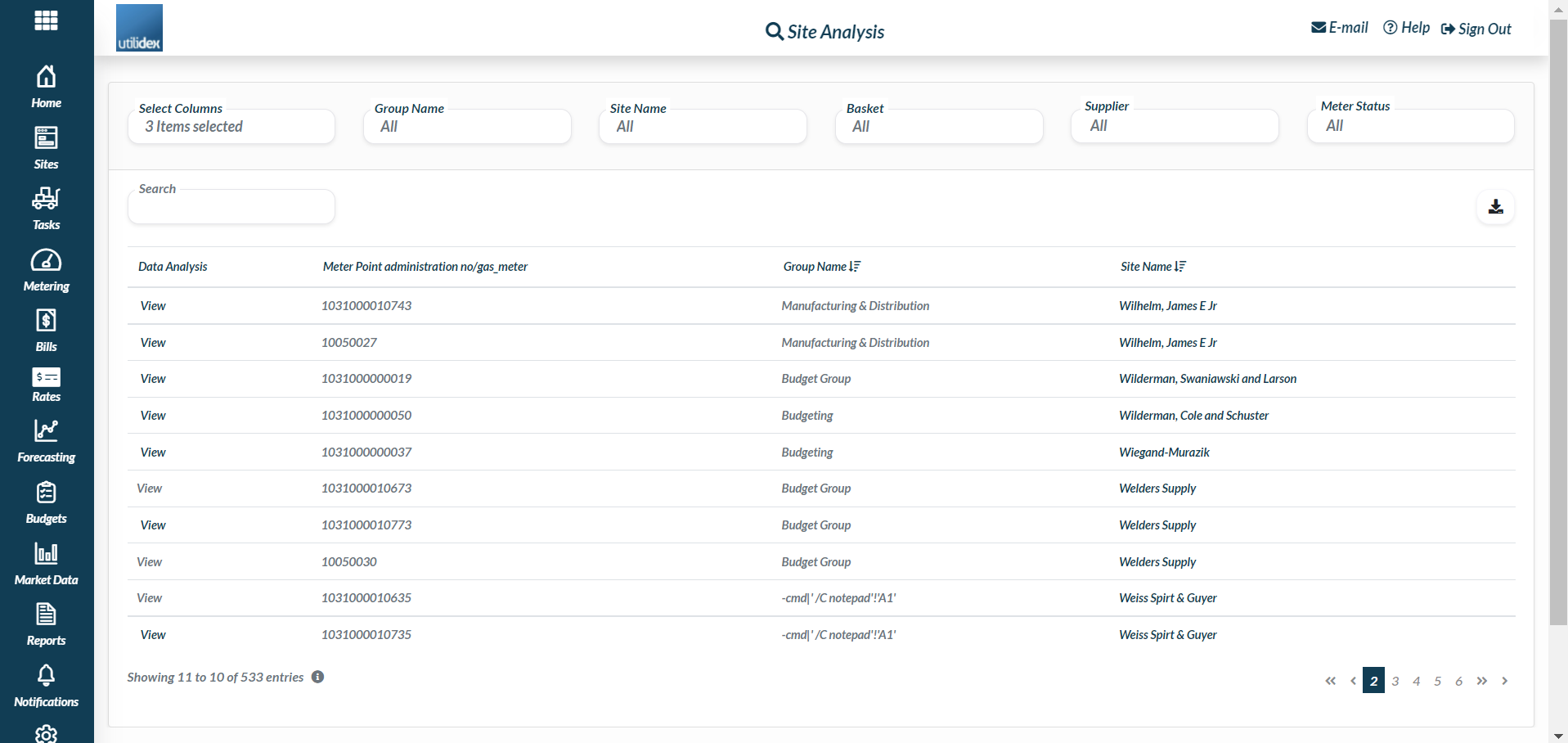 You will be able to create different columns from the Select Columns dropdown and have the option to select multiple filters within one dropdown (i.e. Group Name >> Group 1 & Group 2). Enabling you to create a site list that shows you exactly what you want to see.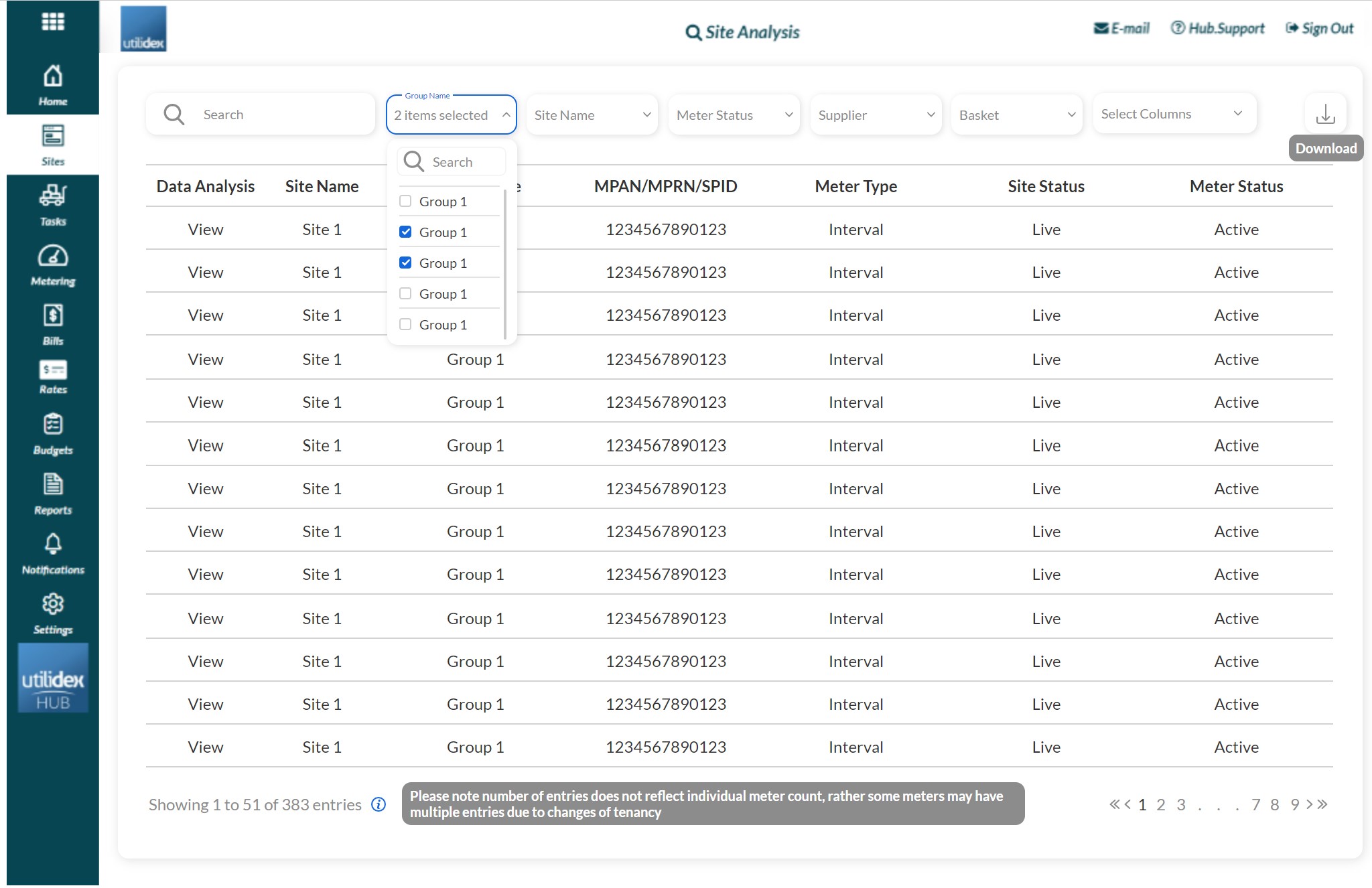 The following items are shown in the dropdown and can be added as a column or used in the Search bar:
Meter Type
Account Number
Commodity
Site Type
Site Area
Address
Site Status
Meter Status
Tariff
Connection Start or End
Profile Class
Read Frequency
Meter Time Switch
LLF
Max Capacity
Meter Flow
Meter Operator
Supplier
Basket
Data Aggregator
GSP Area
Site Manager
Town
DA/DC