Depending on the contract structure, certain customers have their rates updated every year or month/quarter. These updates can include both changes to the energy rate, or as is typical in energy, changes to the third-party charges such as RO, CfD, FiT. This will not apply to all customers, so you need to check with your supplier as to what the process is. This section is only for customers that have prices updated each month/quarter or are in the process of importing prices for future dates.
Typically, the supplier sends over a new price sheet at the start of the month (before the bills are sent over) which includes the MPAN/MPRN that is being updated, the component to update (e.g. CfD, FiT) and the new rate.
Configuring the data to fit the system template
In order to upload the supplier spreadsheet, you'll need to navigate to the Bulk Customer Update screen, which you can access by navigating to Bills >> Data Manager >> Import Prices.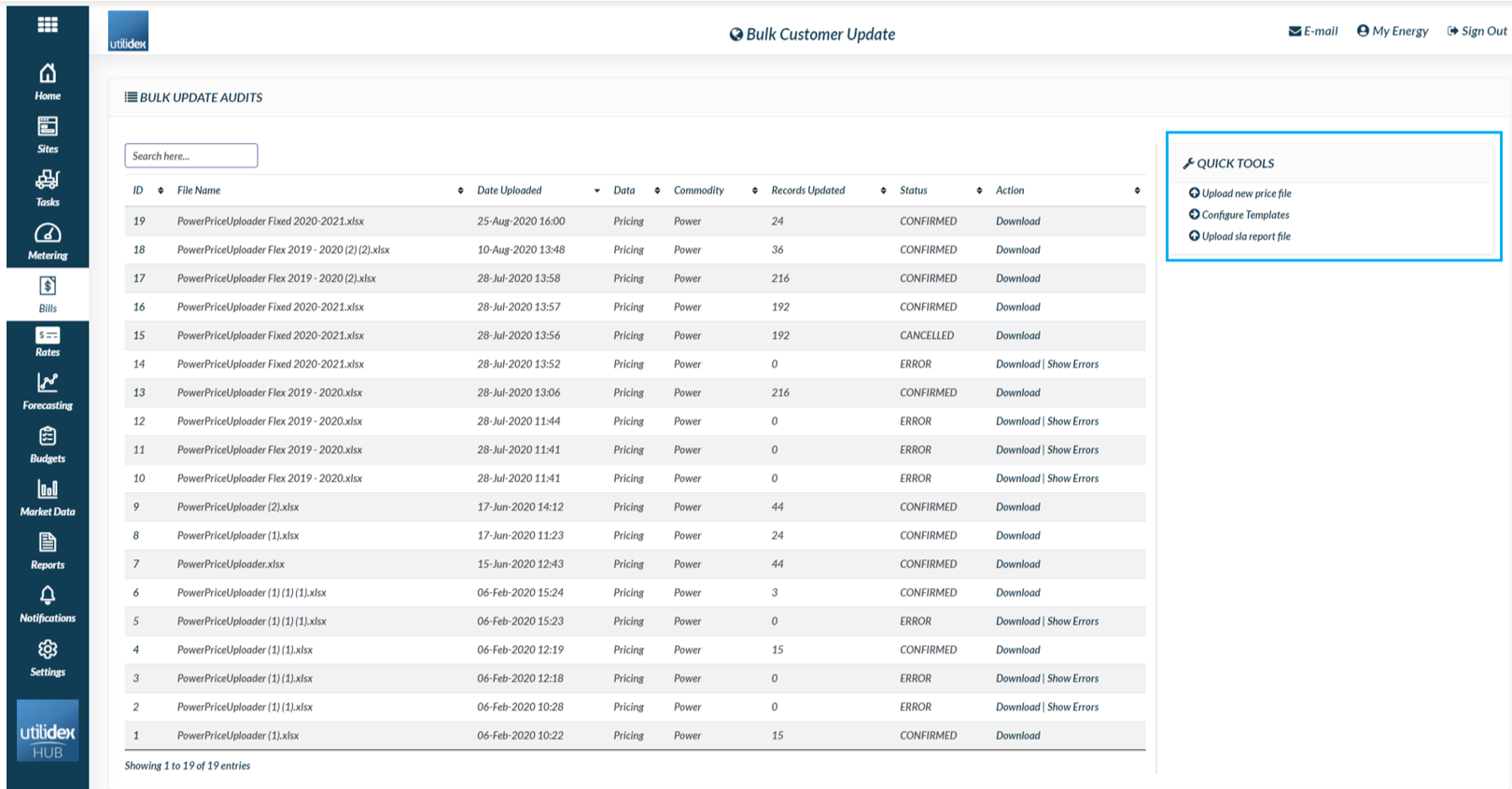 On the right-hand side in Quick Tools are 3 key activities:
Upload new price file
Configure Templates
Upload SLA report files
The Hub comes activated with a number of supported template versions from the supplier. You can see these templates, by clicking on the "Configure Templates" as below.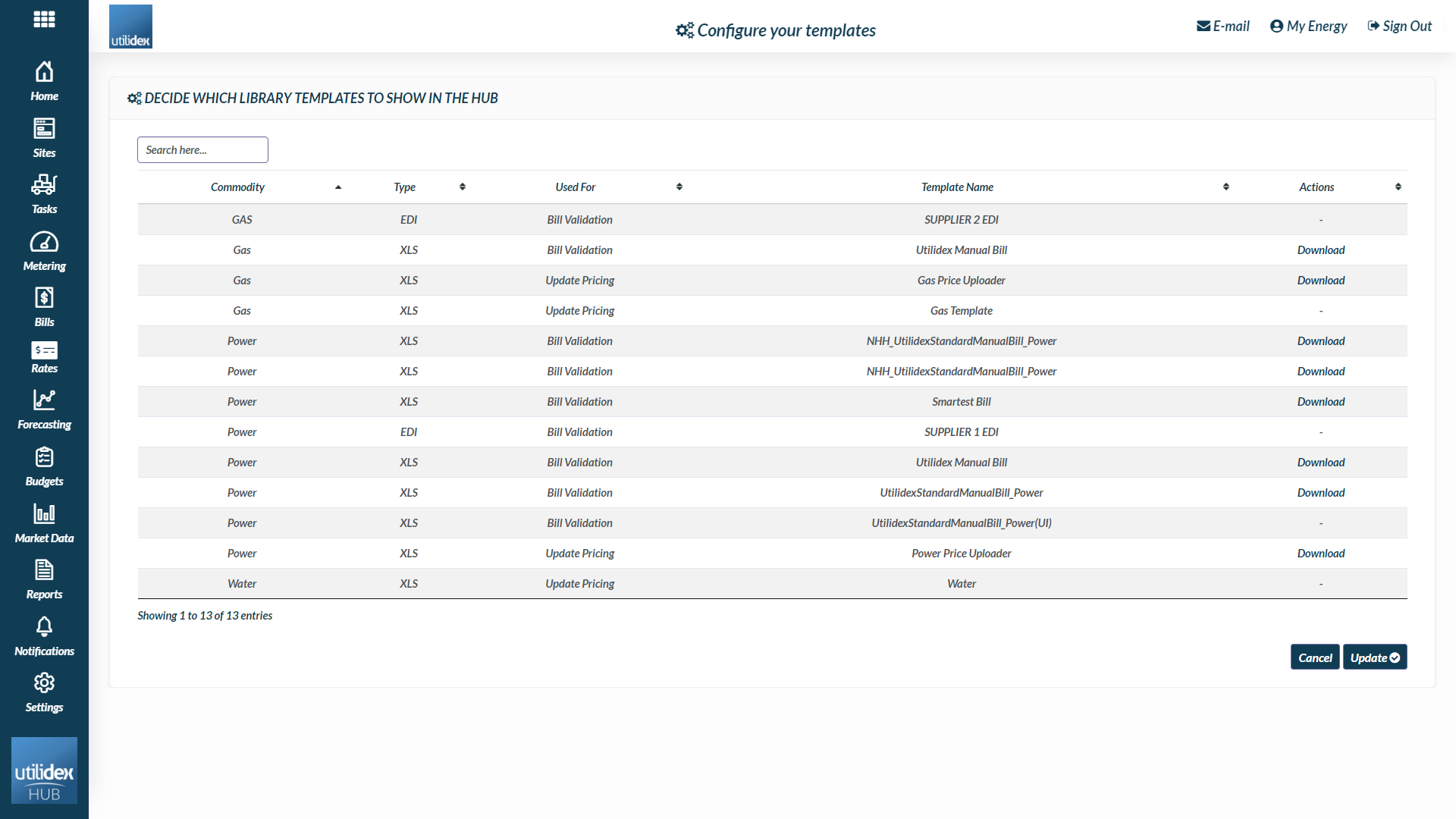 You can download the template of your choice, depending on the commodity you want to upload rates for. Currently the Hub provides a Power Price Uploader and a Gas Price Uploader. You can download the template, this will produce an xls template to fill out with the desired rates.
Uploading your rates
When you are ready to import your new price file, you simply click on the Upload New Price File, and Select the relevant template. Then select the file and click on upload.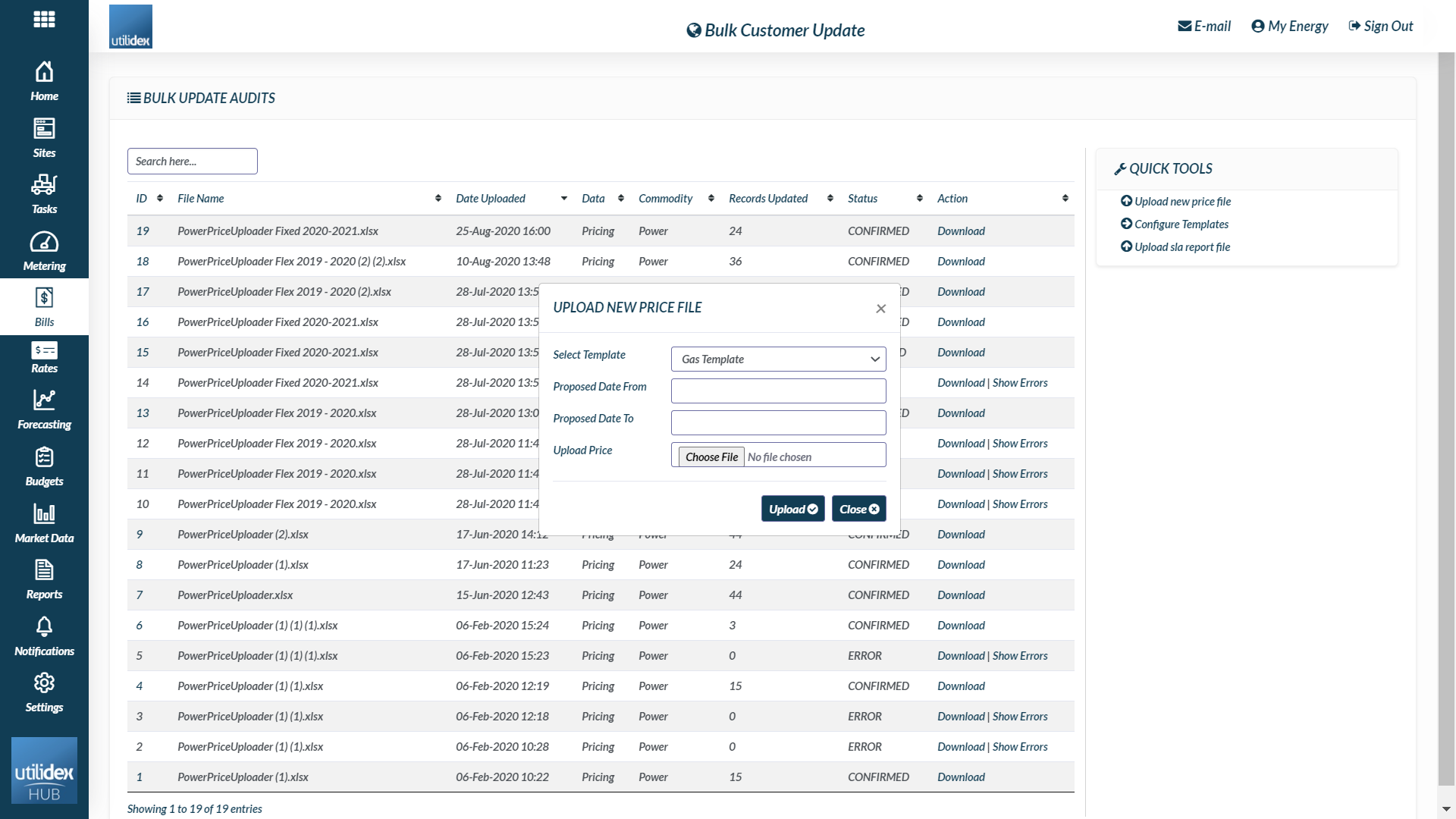 The system will then upload the new rates, and let you know if the file has been updated successfully. You can always see the current rates as well as the historical rates in the Site CRM or Rate Reviewer. For ease of use, by default the selection is set to "Current" in the filter on Contract Rates in the Services tab of the Site CRM.