Advanced Budgets
Within the system users can use their purchase requirement, trades, market prices, and non-commodity cost to generate a budget.
Navigate to Budgets >> Summary >> Create New Budget.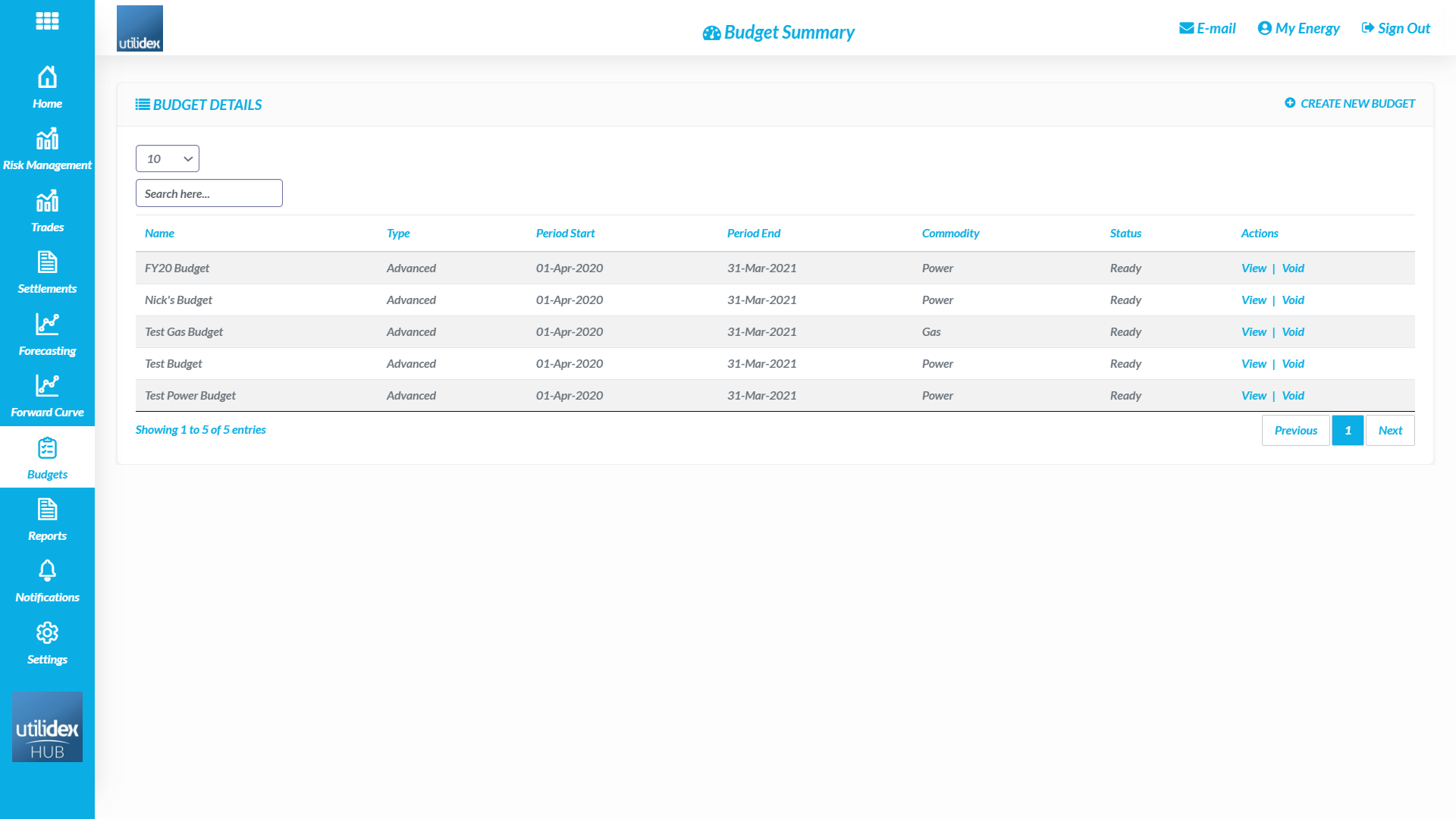 Fill out the Budget Summary, users must name the budget, select the group, and define start and end dates
When the budget is created, select view.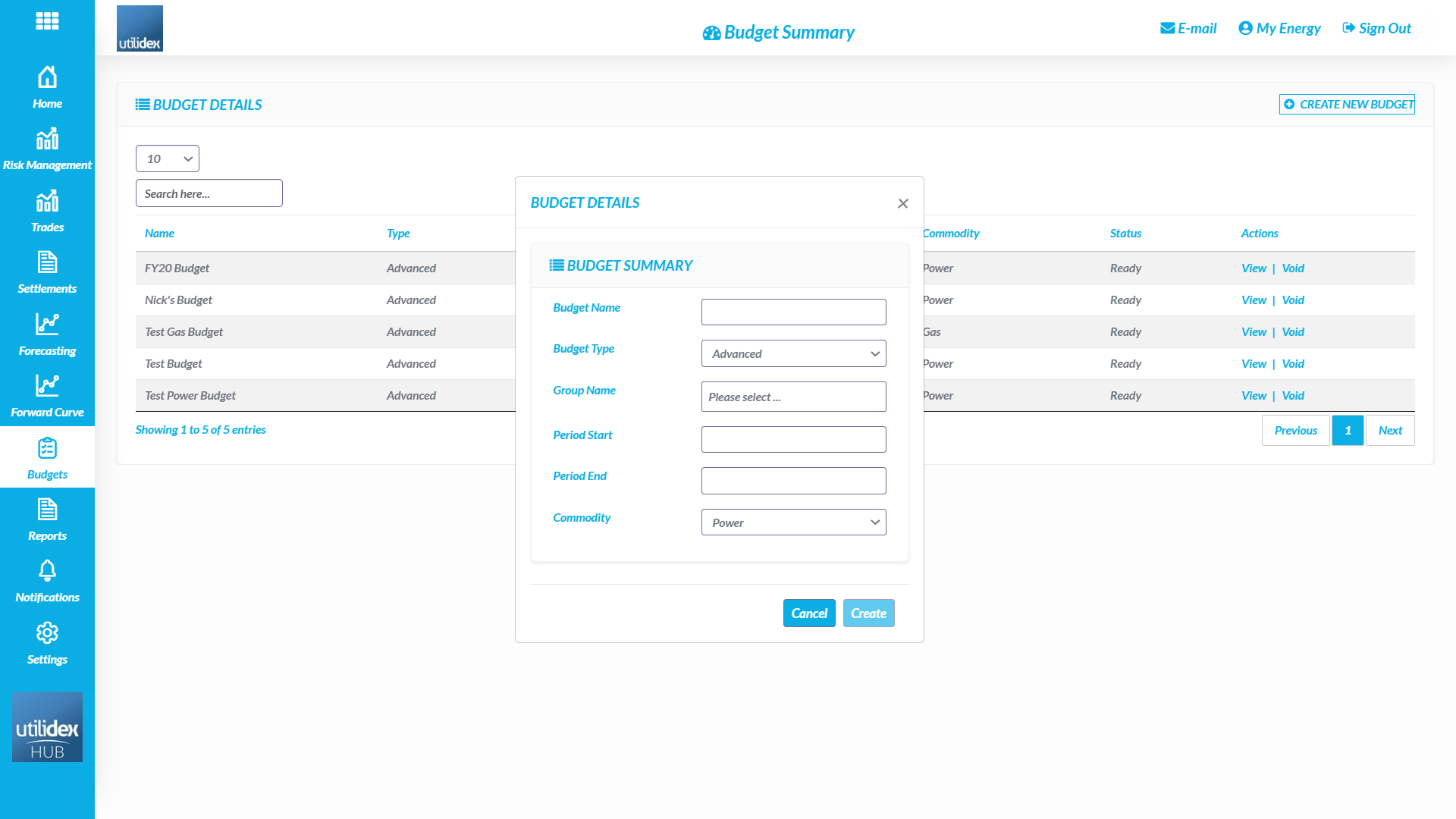 Then select Next in the Budget Summary Page, the workflow may take 2 to 3 minutes to create the budget.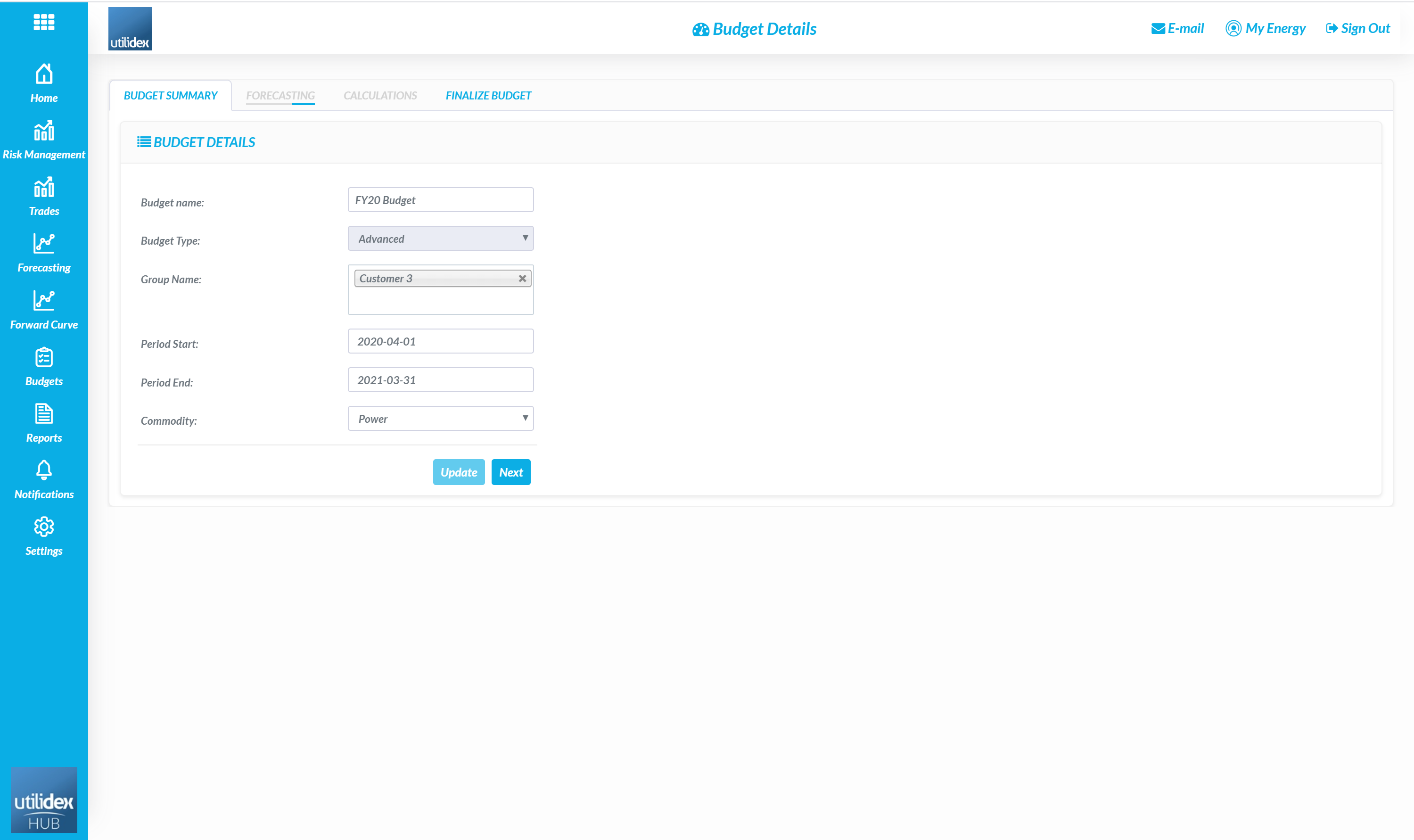 On the forecasting page you can view the details of the budget and download the detailed forecast to excel. To update the numbers, select Re-copy forecasting.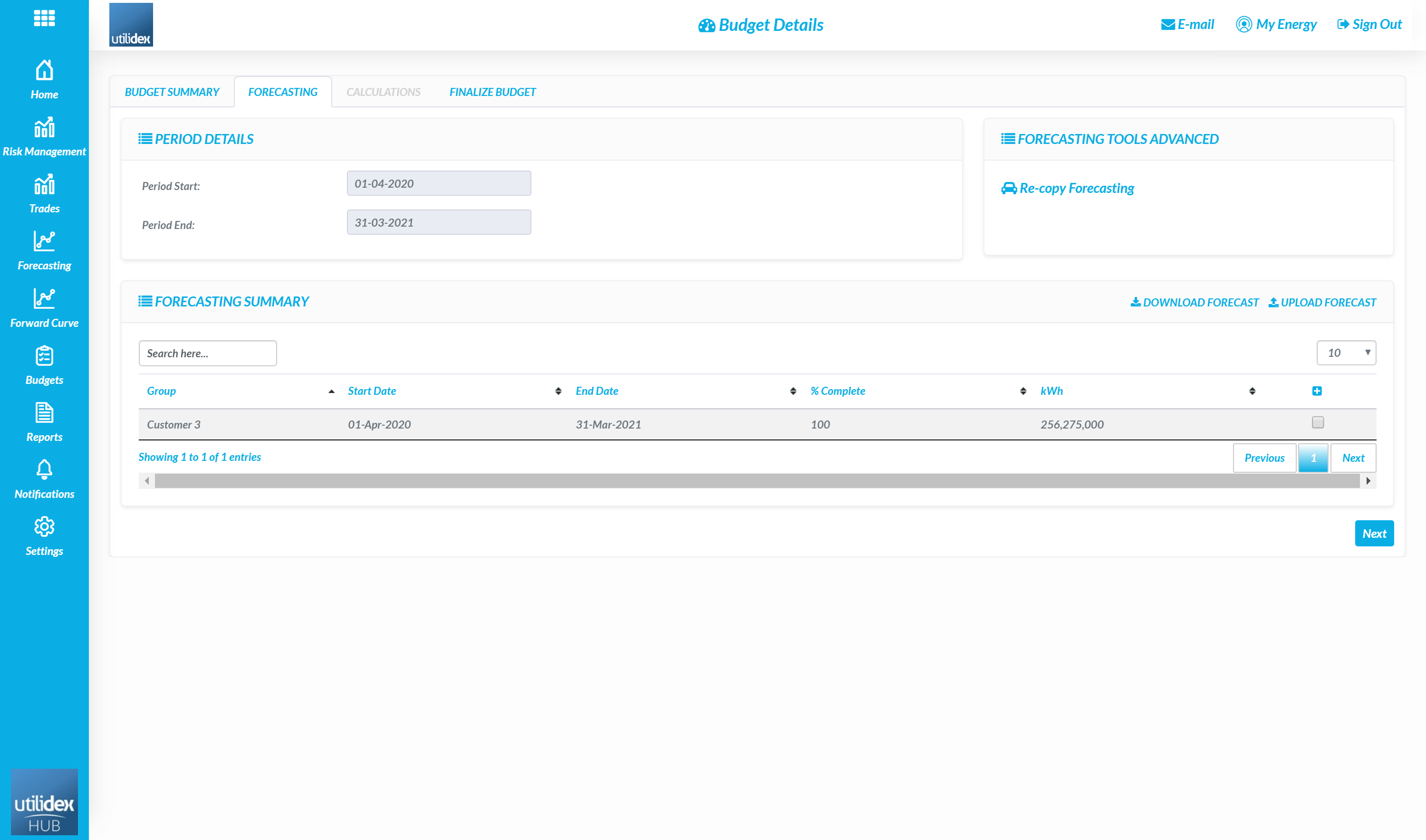 The next page is the calculations, here users can view the PPU and annual cost, this can be downloaded by selecting "Download Costs".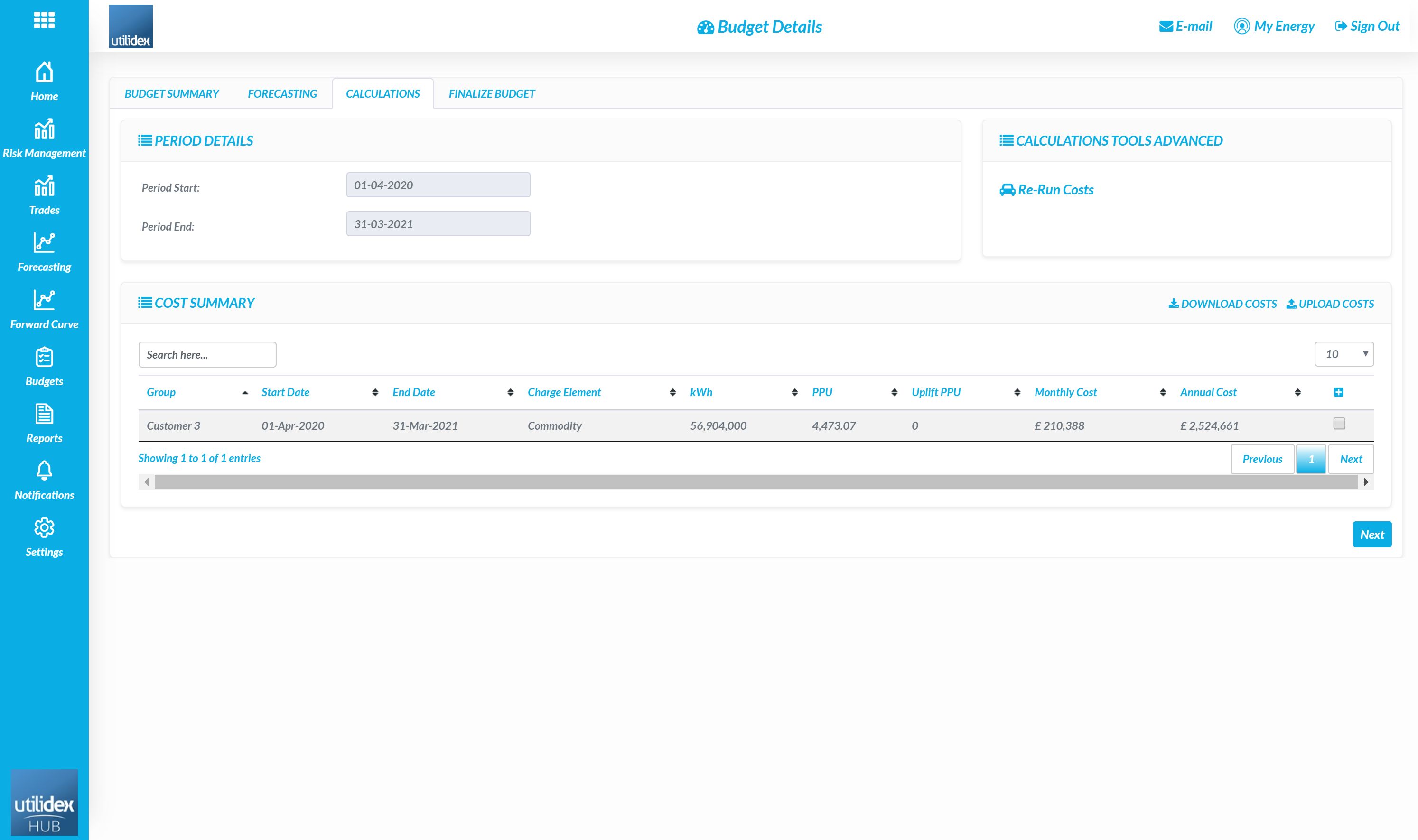 The final step is to finalise the budget by selecting lock budget. Users can also download the report package which contains all the previous reports.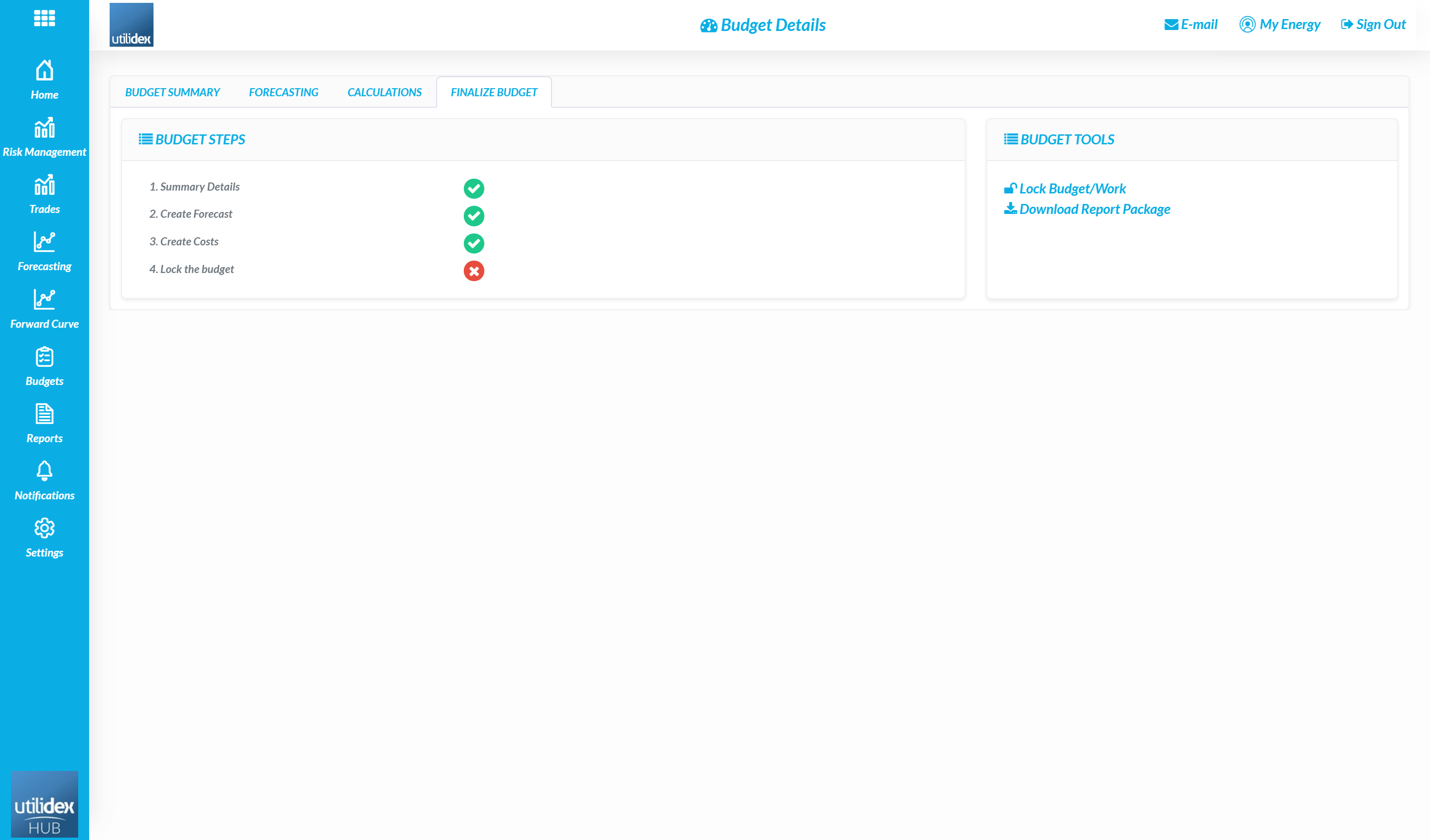 Once the budget is locked, users can create a budget alert through the alerting workflow,
If you need to update the non-commodity costs used in the budget, go to Settings >> Product Settings >> Budget Settings. 
Here you can add different charge elements for each period per group and assign a rate.