Utilidex has a budgeting tool which allows a user to generate a budget, using forecasted consumption data, and a Pence Per Unit (PPU).  You have to upload your Sites in the system, have one year's historical consumption data, as well as last year's billing data, and the software will project forward a budget using this information.  
Navigate to Budgets >> Summary to view a summary of your current budgets as well as create new budgets.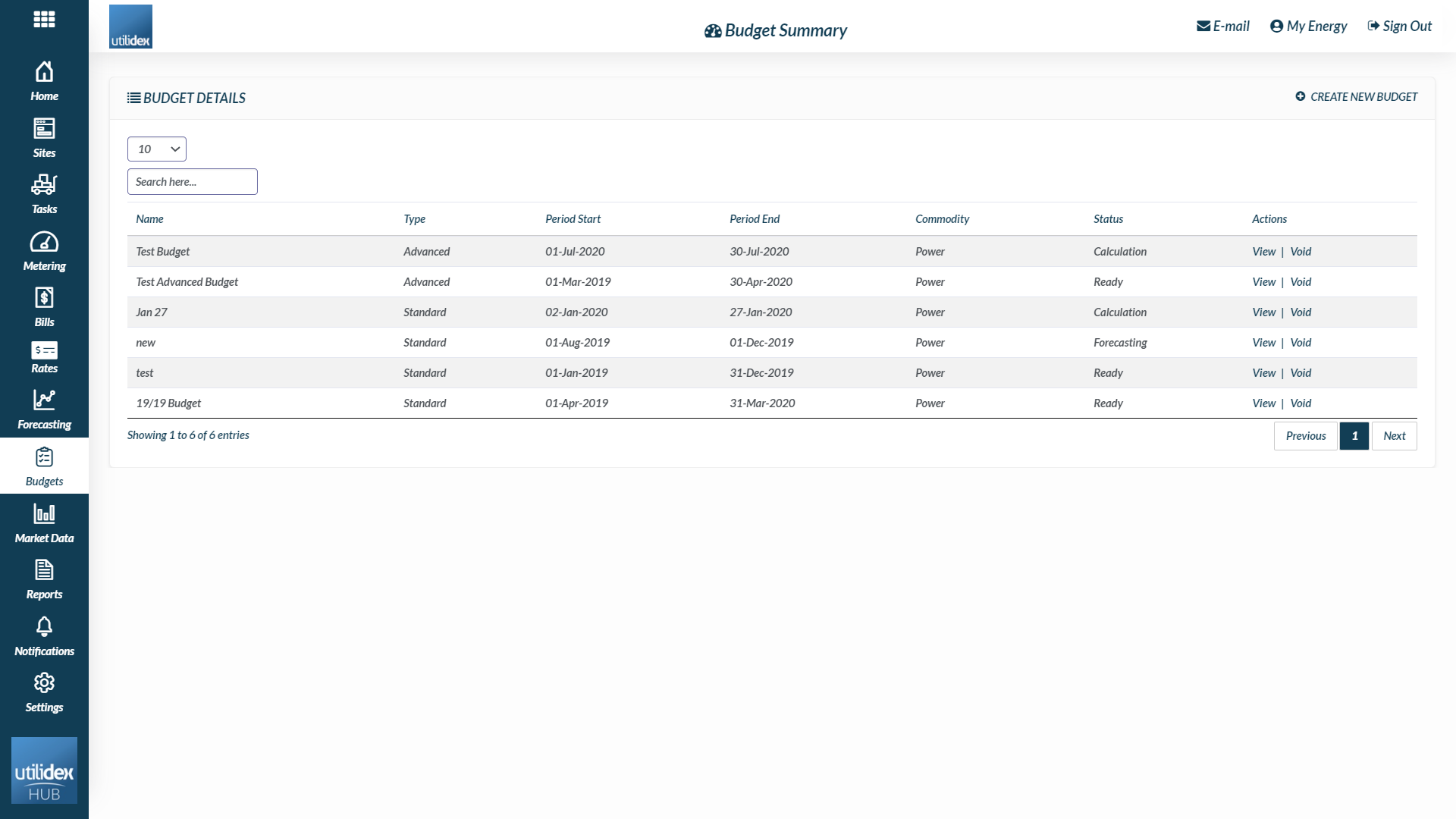 To create a new budget click on Create New Budget on the top right end of the page. You will be requested to fill the budget details with:
Budget Name – this is a name of your choice
Budget Type – Standard, Advanced, Complex
Group Name – chose amongst your groups
Period Start
Period End
Commodity – Power, Gas.
Once you have completed all the fields, click on Create.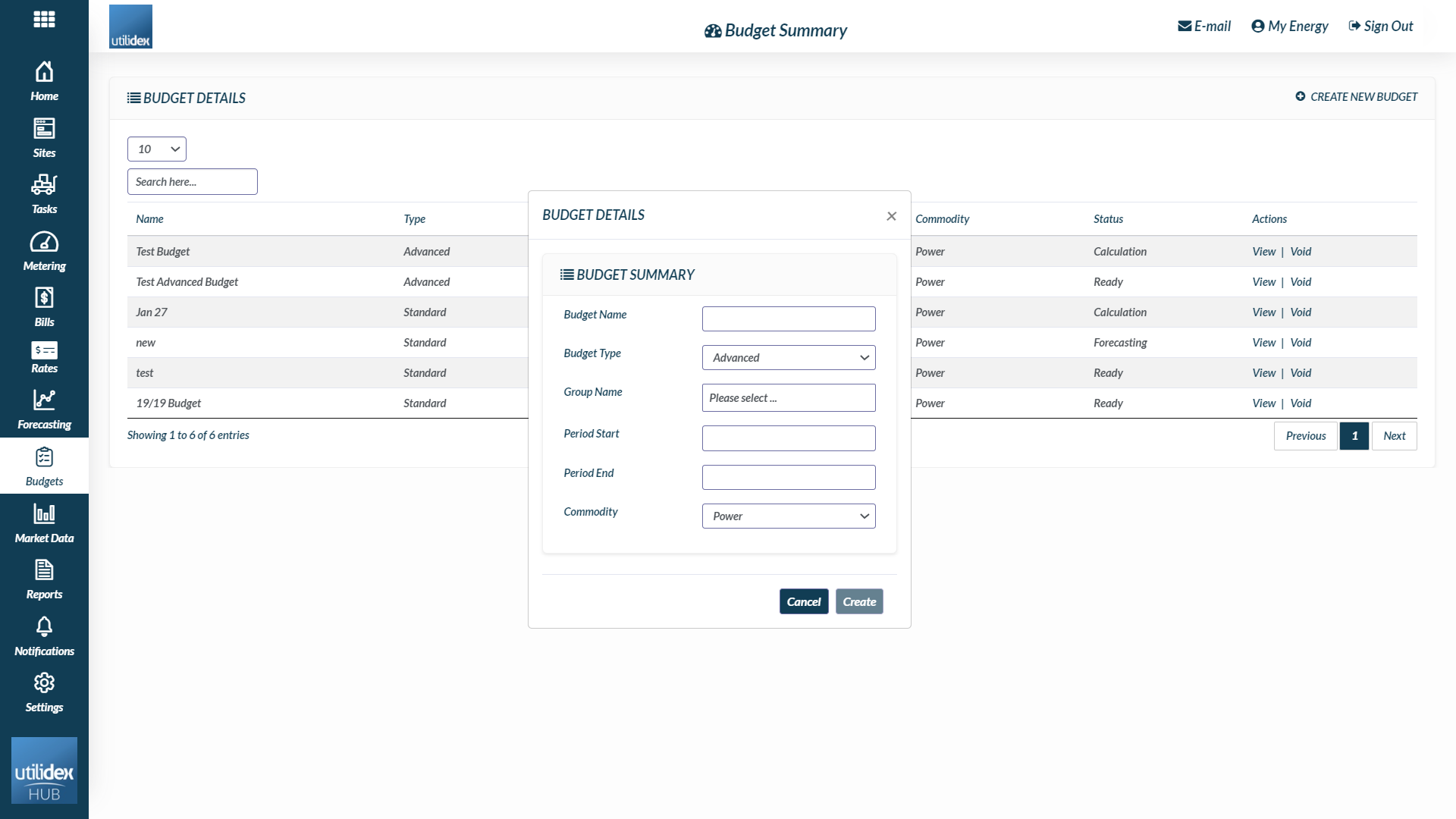 You can view your budgets by clicking on View in the actions column. You will be then be directed to the following screen made of 4 tabs:
Budget Summary – here you can view the main information you just completed when creating the budget.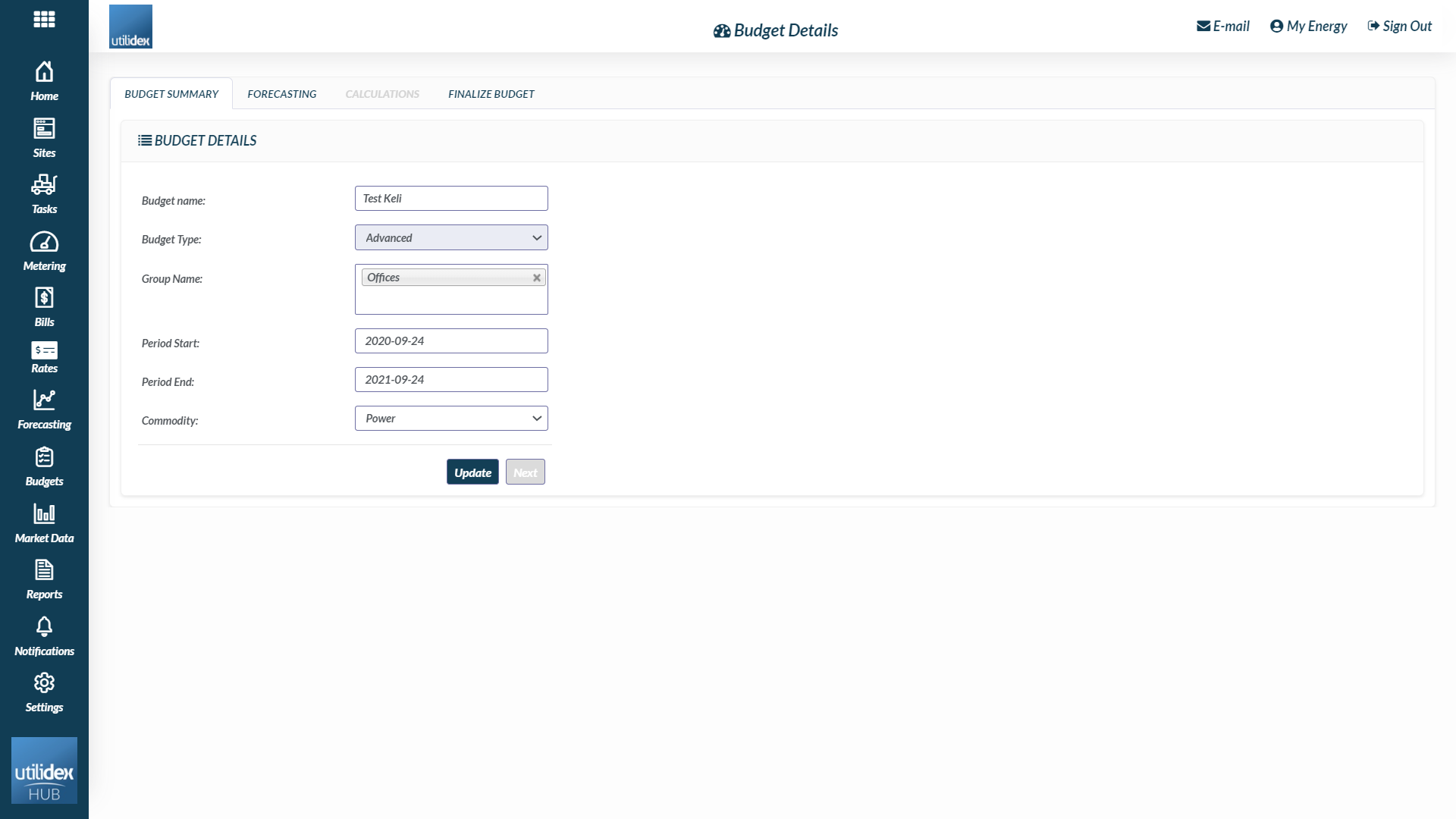 Forecasting – this page may take few minutes to load. You can view the details of the budget and download the detailed forecast to excel. To update the numbers, select Re-copy forecasting.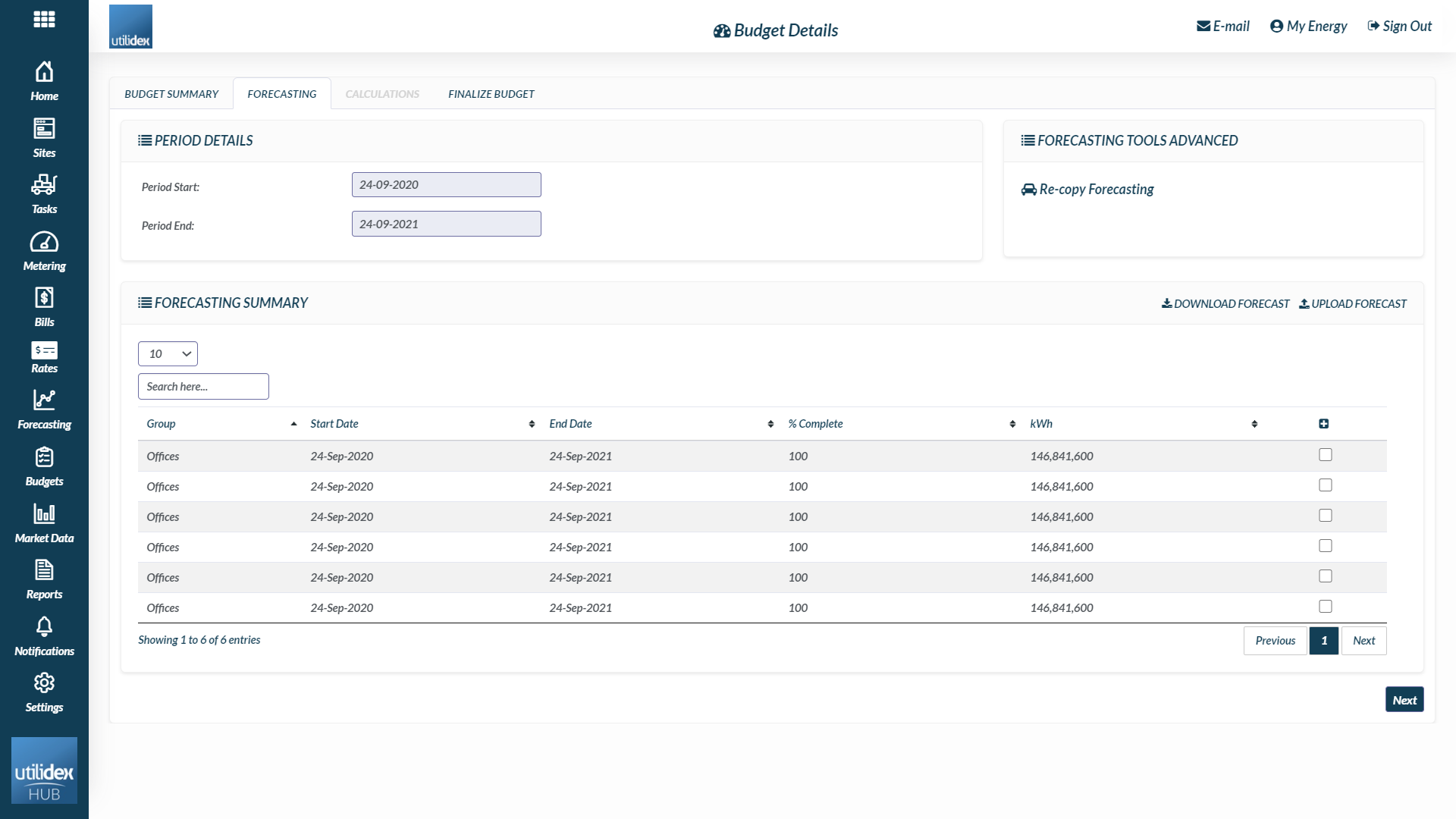 Calculations – this page may take few minutes to load. In this page you can find a cost summary for your budget. You can view you consumption, PPU, monthly cost, and annual cost. Moreover, in this page you can upload or download costs.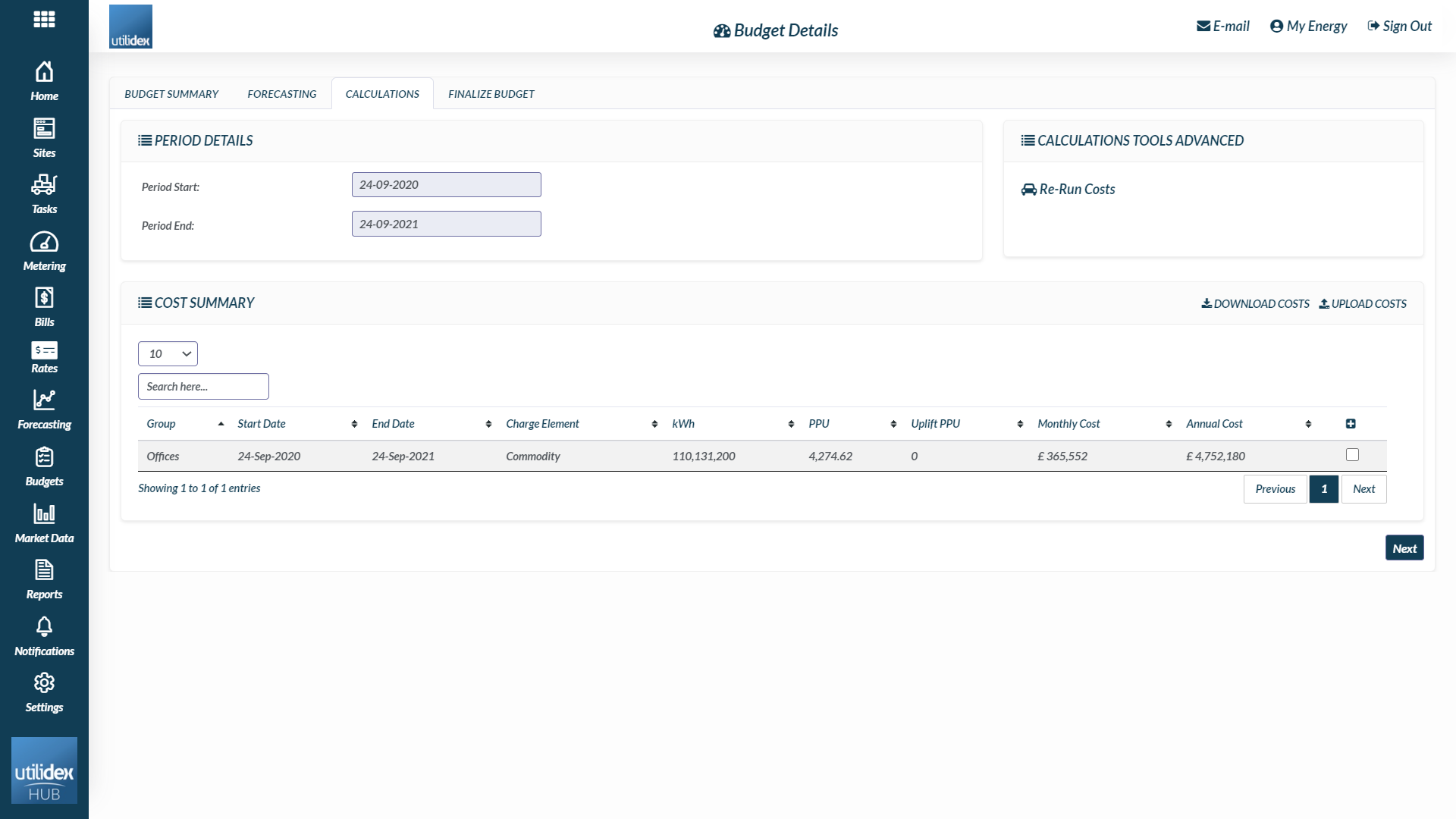 Finalize Budget – in this page you check whether you have completed the 4 steps in the right way and you are now able to finalise and lock your budget. You can also decide to download the budget report by clicking on Download Report Package.