You can choose to automate the creation of reports navigating to Notifications >> Automation >> press ADD in the top right corner of the page.
You can choose the report you want to automate and you can schedule the timeline and frequency depending on when you would like to receive the report. Moreover, you can choose the email the report will be sent to and add a message to it. Once you are happy with your choice, press Save on the bottom right corner of the page.
The screen below shows the fields to be filled to complete the automation process.
Fill out the Program Name, this will be your unique identifier and the name of the automation you setup(e.g. Weekly Exception Report – Supplier XYZ).
Select the Category &  Report  you plan to use.  This will determine which report the system will autoamtically sent out.
Set the Filters to your preferences.  The reports are fully filterable, which means you can test them within the Reports section prior to setting the automation.
Create the Schedule.  You can set the report to be sent out repeatedly, end after certain occurencies or date.   The schedule is fully customisable and can accommodate weekends if needed.
Select the Ouput Type.  You can set this to send out a customised email or export information directly to your FTP/SFTP solution.
Please note that if you choose the email output, you can customise the subject and content of the email. 
Please contact your account manager for more details on the FTP/SFTP setup.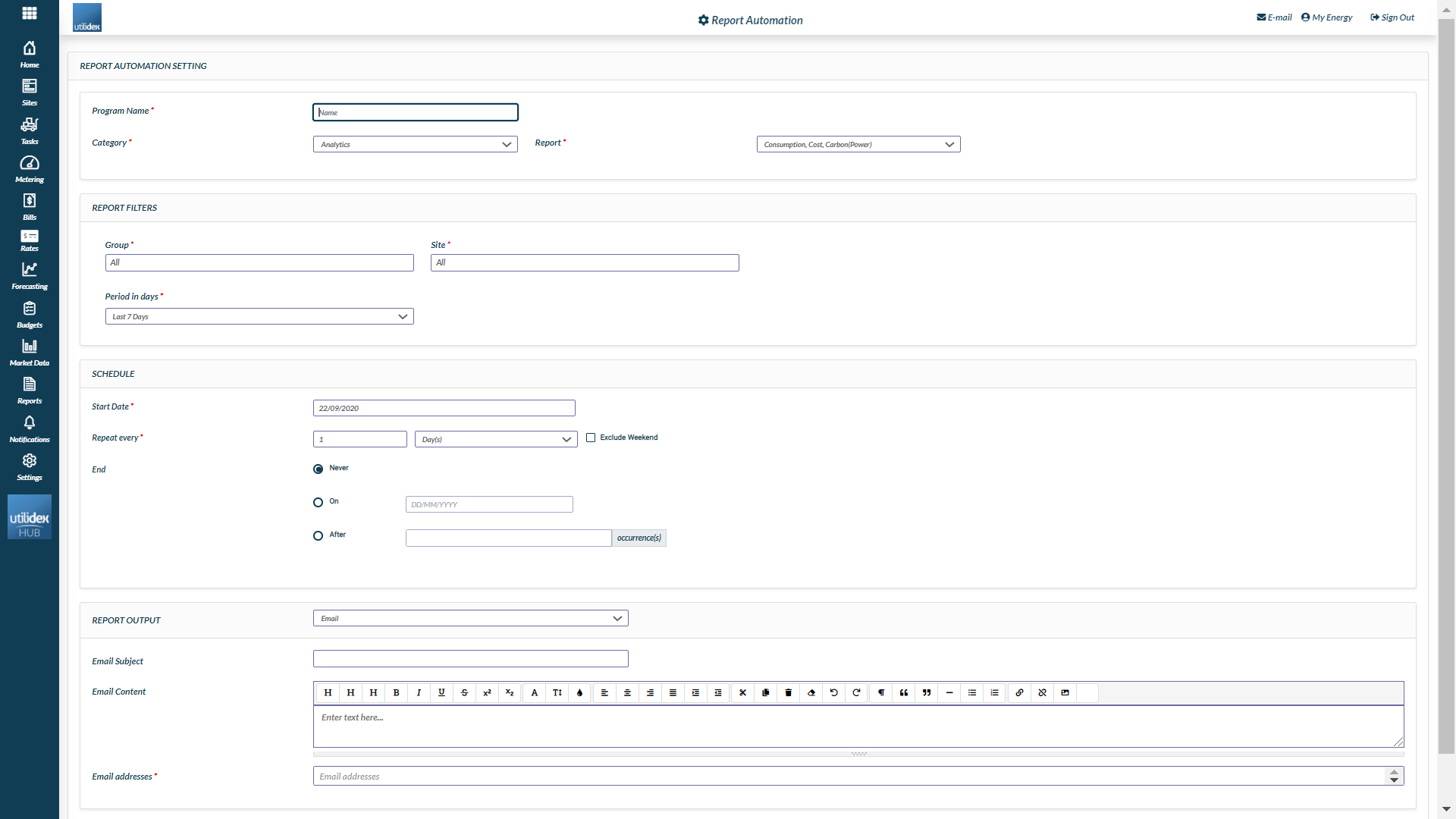 In the screen below you can have a look at all the reports you have decided to automate, how the will be received (email/FTP/SFTP), the current status, and the start date. You can decide to delete, de-activate or edit these through the Actions column.